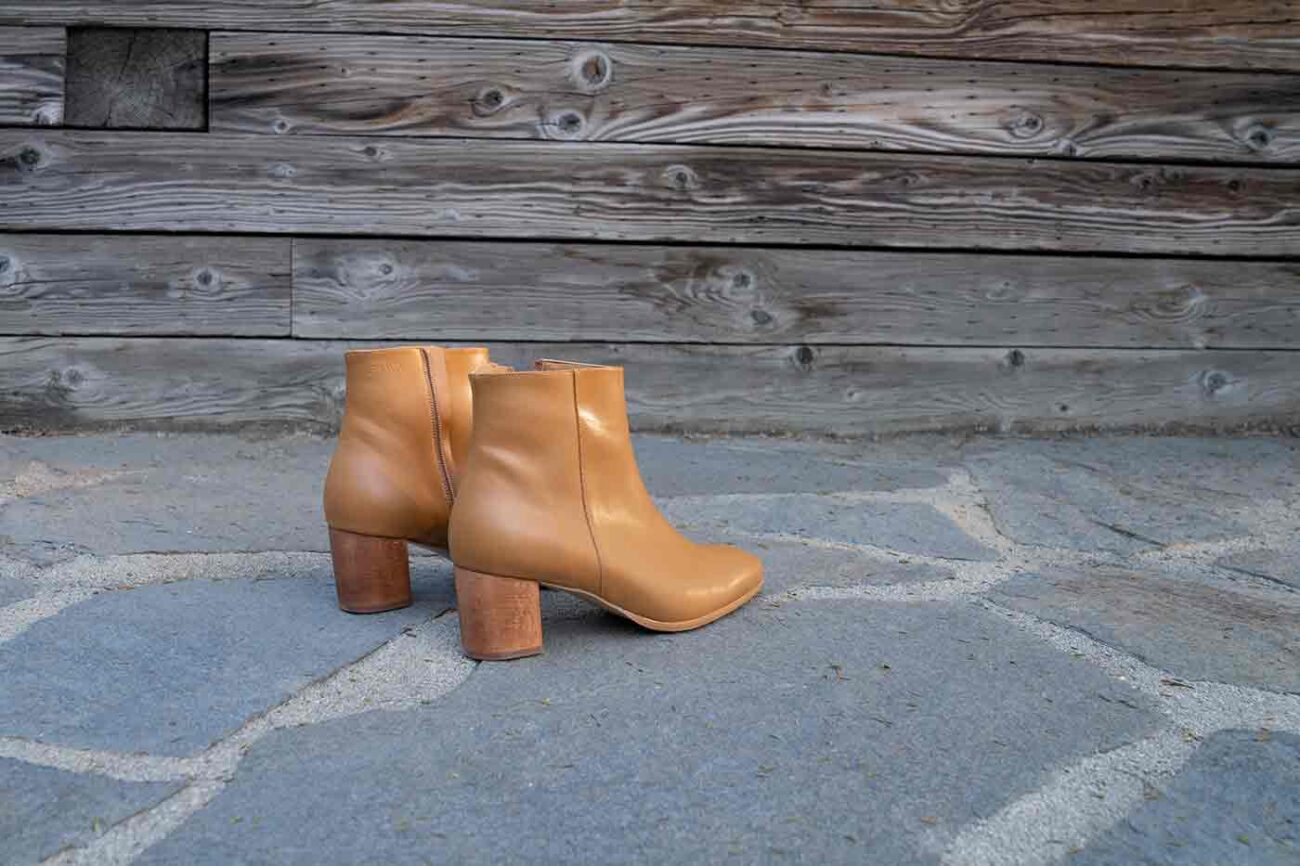 Vegan Leather Shoes from Bhava Offer Fashion Without Compromise
Vegan leather shoes from Bhava are created for women who don't want to sacrifice comfort and good looks to be kind to animals.
After all, faux leather shoes can have the same reputation as a blind date with a "good personality," all substance and no style. But premium vegan leather—such as the custom Italian materials used by Bhava—breaths, moves and stretches like the real thing and is handsome too. If you choose the right fit from a well-made brand, you really can have it all!
"The majority of people are not going to switch just because a replacement exists. It has to be better in every way," said Francisca Pineda who founded Bhava in 2012 after working as a fashion designer in New York. "That is why I focus on the durability, breathability and comfort."
Each Bhava style is comfort tested in "the roughest of urban terrains, New York City."
"I'm also very practical and have sensitive feet, so if a new design doesn't pass my personal comfort standards it won't be produced," said Pineda, whose company produces shoes in Spain and India.
Today Bhava has 52 products on its website, including boots, sandals, heels and flats in winning colors. There is a rich espresso, warm tan, champagne, rose gold, burgundy, indigo blue, snakeskin, red, and more. Shoe prices start at $185 and go up to $325 for a tall platform boot.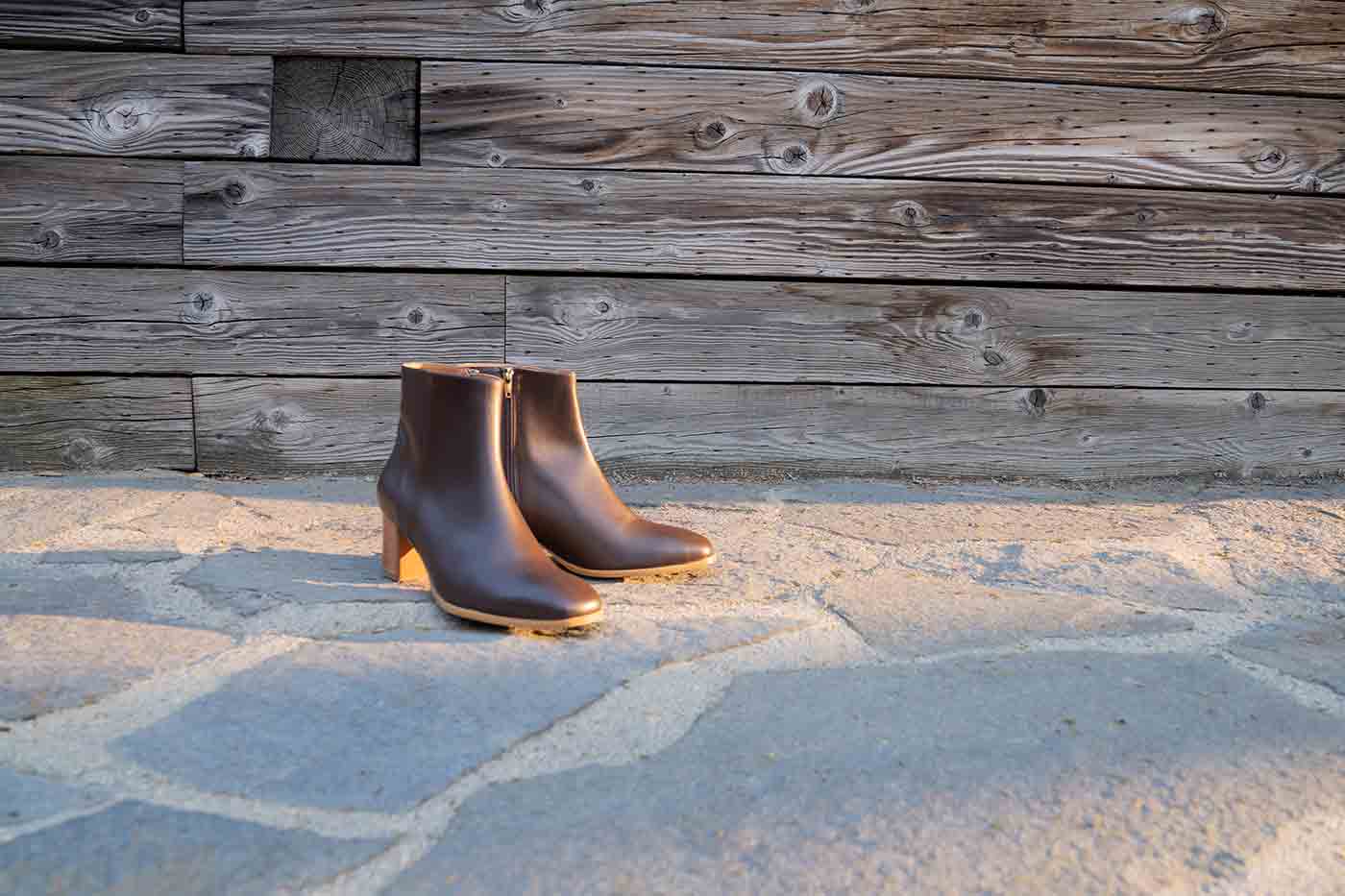 When she founded her company, Pineda was determined to create shoes that were in line with her values. After all, vegan leather is kinder to the environment and better for workers since animal agriculture involves some of the most dangerous jobs. Leather production is also harmful worldwide given the use of chemicals that affect both children and adults.
The company says that its vegan leather does not contain aromatic amines, PCP, formaldehyde, PVC, phthalates, azo-dyes, or chrome. Bhava also uses microfiber suede linings made from recycled plastic.
Pineda creates new styles for the brand based on need, what she feels is missing from a category on her website. She sketches her own designs, supported by her degree from Parsons School of Design in New York, and continues offering and replenishing what sells from year to year. Some bestsellers today are the Patti ankle boot and the Aspen winter boot.
"I've always been a fan of timeless design, but not basic design," said Pineda. "Shoes should stand out just enough that you get a nice compliment, but not that you want to hide them in the back of your closet after a year."
In place of stacked leather heels, Bhava incorporates textured wooden heels for a beautiful effect not typically seen in leather shoes. True to Pineda's promise, she focuses on shoes with healthier heel heights that do not go above the three-inch maximum recommended for comfort by experts.
Another design feature that has been a pleasant surprise for me with vegan accessories has been the use of cork, yes the flexible tree bark used to stop wine bottles. Companies sometimes used cork place of animal skins as a faux leather and also, in the case of some shoe companies such as Bhava, removable cork covered insoles that add more bounce and comfort when you step.
"We use cork because it is a locally sourced material where the shoes are made that is comfortable and naturally antibacterial. I just love how it feels and lasts" said Pineda.
When I ordered, I explored reviews on the site that I found so helpful for guidance. I really love the looks of the Editor boot in burgundy, a subtle tint. The style has an almond toe and a pretty wooden heel.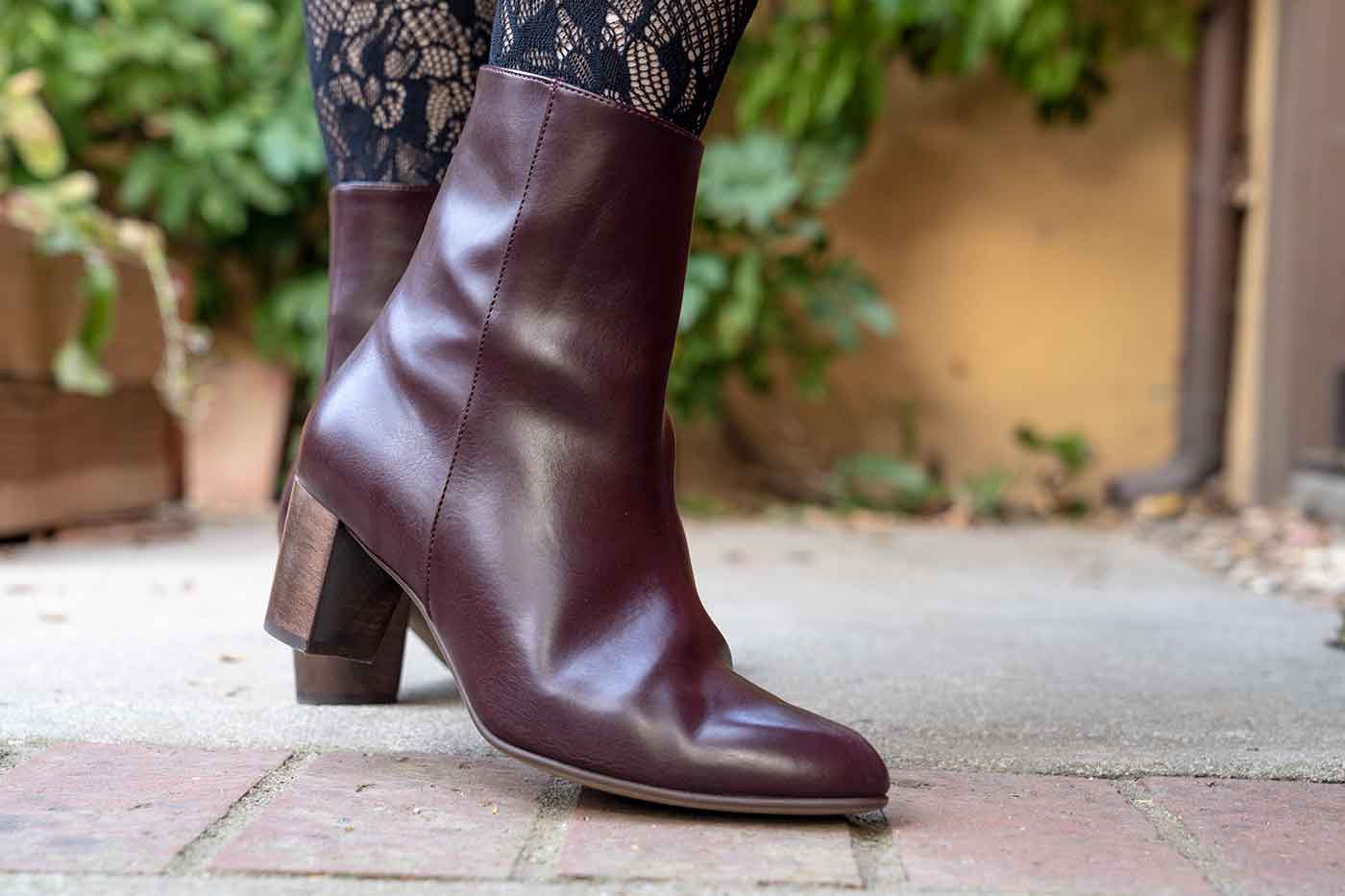 I usually wear a size 10 or 11 in shoes. I ordered the size 10/40 in the editor boot. It fit but was a bit tight in the toes. The larger size was sold out, so I decided to keep them. When I gave this feedback, I got helpful tips right from the maker.
"This vegan leather will stretch and you can wear them without the extra insoles for a little while until they stretch if they are tight, the support will still be there."
The editor boot was the subject of a Kickstarter campaign five years ago to add a "boot upper," either knee high or over the knee, ordered by leg width for a better fit than regular boots. The option, available on the company's website today, offers up to three boots in one.
The Jackie low ankle boot pictured at the top of this article has a square toe for more room, and in warm tan is going to the be most comfortable shoe for me I think.
For this season, Pineda loves the Claudia platforms in burgundy.
"because they give me so much height and are so comfortable."
The Stevie, below, is another platform boot.
There are a lot of shoes you could wear. Why not choose a pair that has less impact on animals and the environment and is created with heart and style. Other faux leather shoe options include Beyond Skin and Rothy's. Learn about vegan leather at the FIDM materials library.