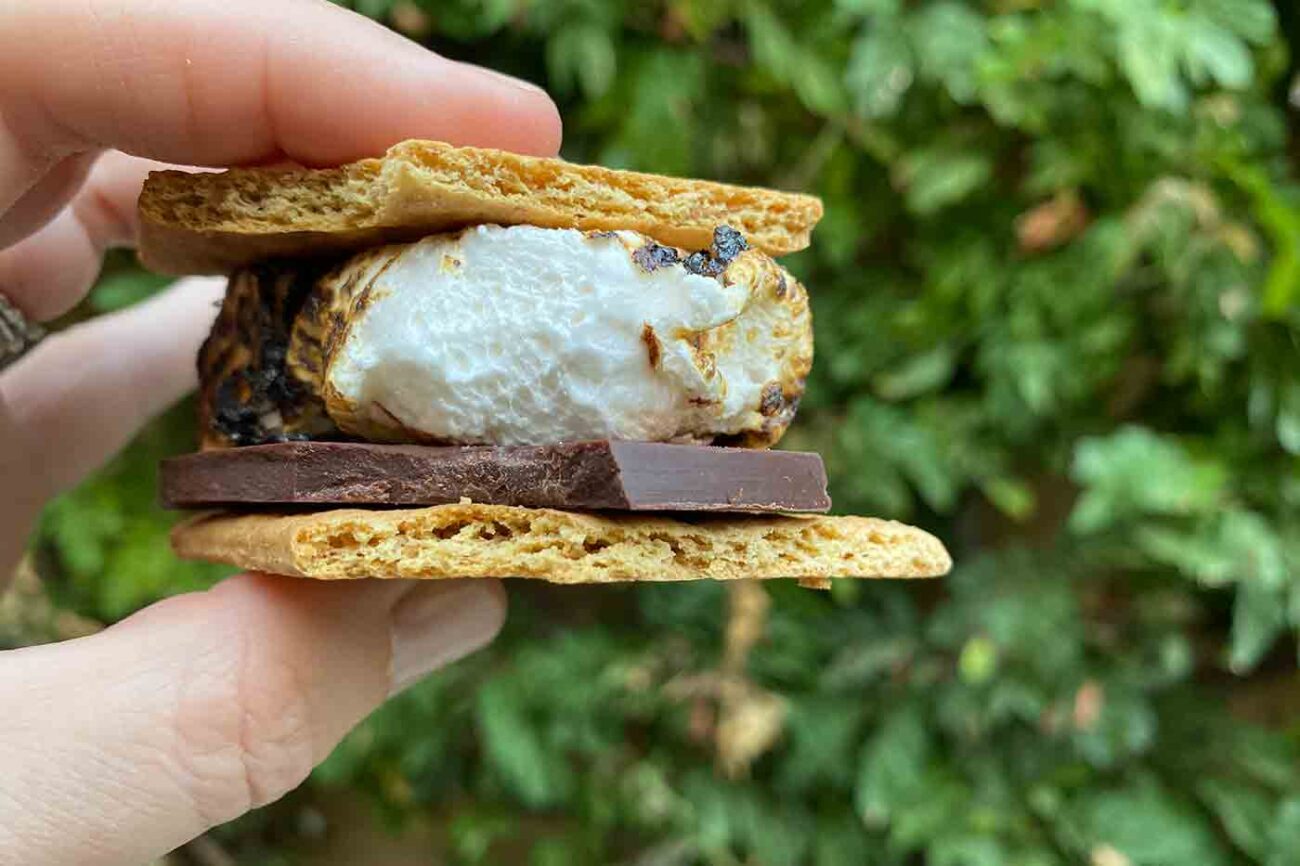 The Best Vegan S'mores Recipe to Make You Smile
I share this vegan s'mores recipe after much joyful experimentation and hope you experience the same. You see, I became obsessed with making s'mores over this last year at home.
It all started when I discovered the vegan marshmallow brand Dandies. Regular marshmallows contain gelatin, made from animal collagen. Since I adopted a vegan diet four years ago, I have avoided eating them.
But with Dandies, it was as if the brand's beaming little mascot on each bag was inspiring me to create the best vegan s'mores recipe I could.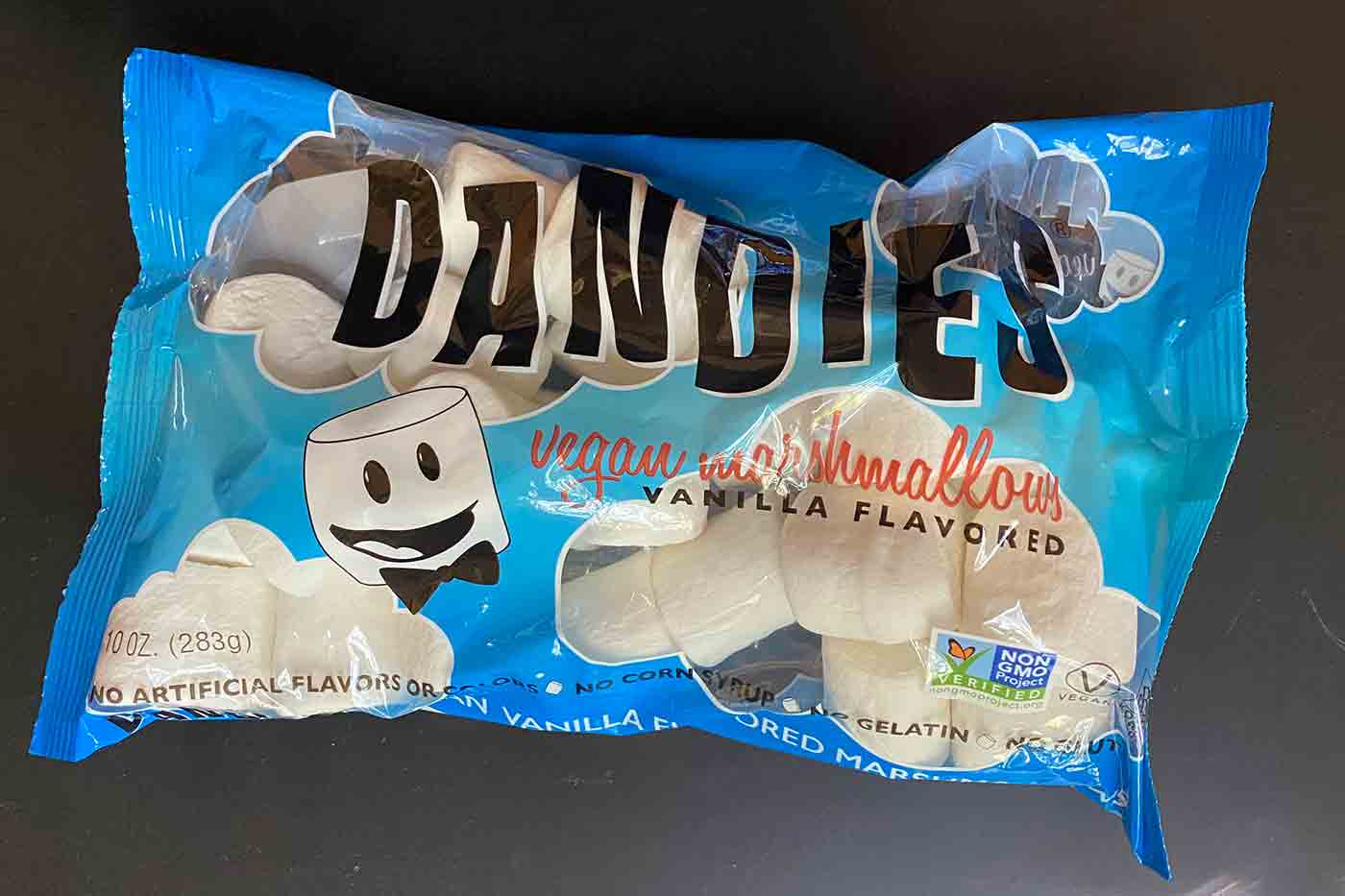 Is it better, I wanted to know, to grill marshmallows on the stove or in the fireplace? What would happen, I thought, if I baked marshmallows or even microwaved them—something you must try at least once in your life.
I even bought a mini tabletop fireplace that has turned out to be great fun at family gatherings.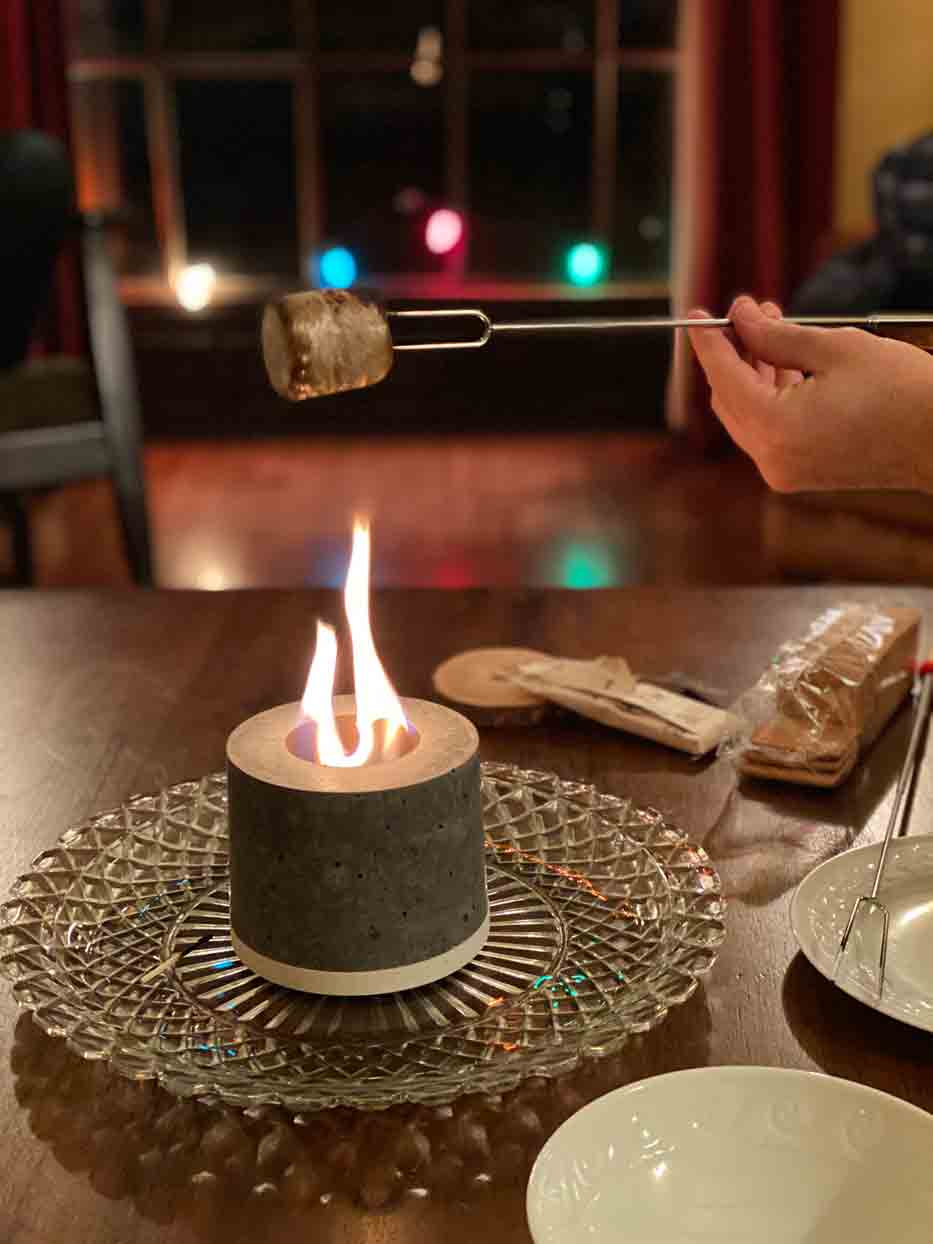 It has spiced up quiet evenings with my husband, Tony, and our treat-loving pit bull, Enzo, seen here standing in front of a table of s'more ingredients, happy to be so close to so much sugar.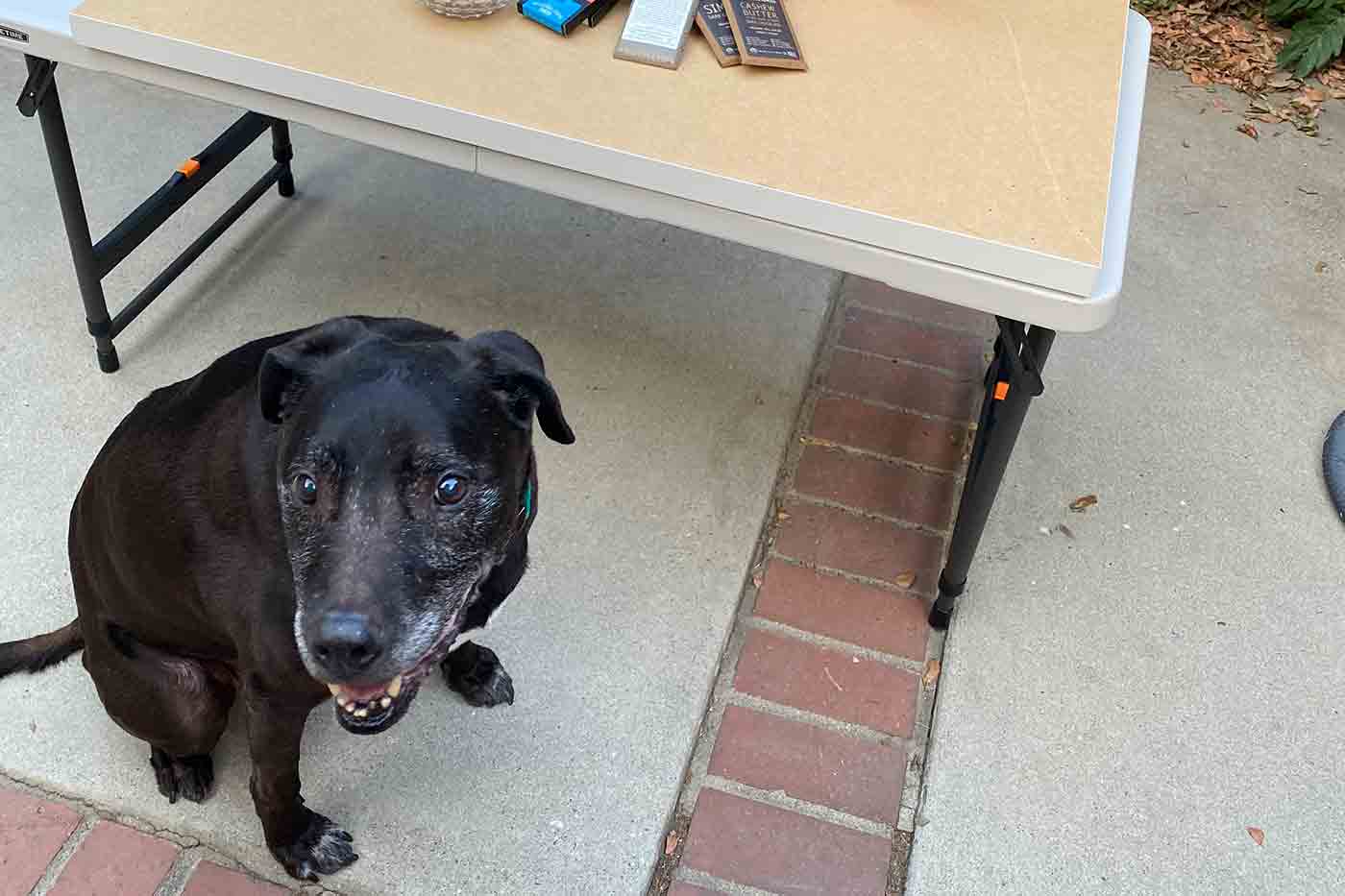 In addition, you need to find vegan chocolate. If you read a lot of labels, you'll find there are very few options at your local market that are just sugar and chocolate and also realize over time that these are the products that taste best.
My favorites are Dandelion Chocolate Camino Verde 70% and also their vegan hazelnut spread when it is in stock.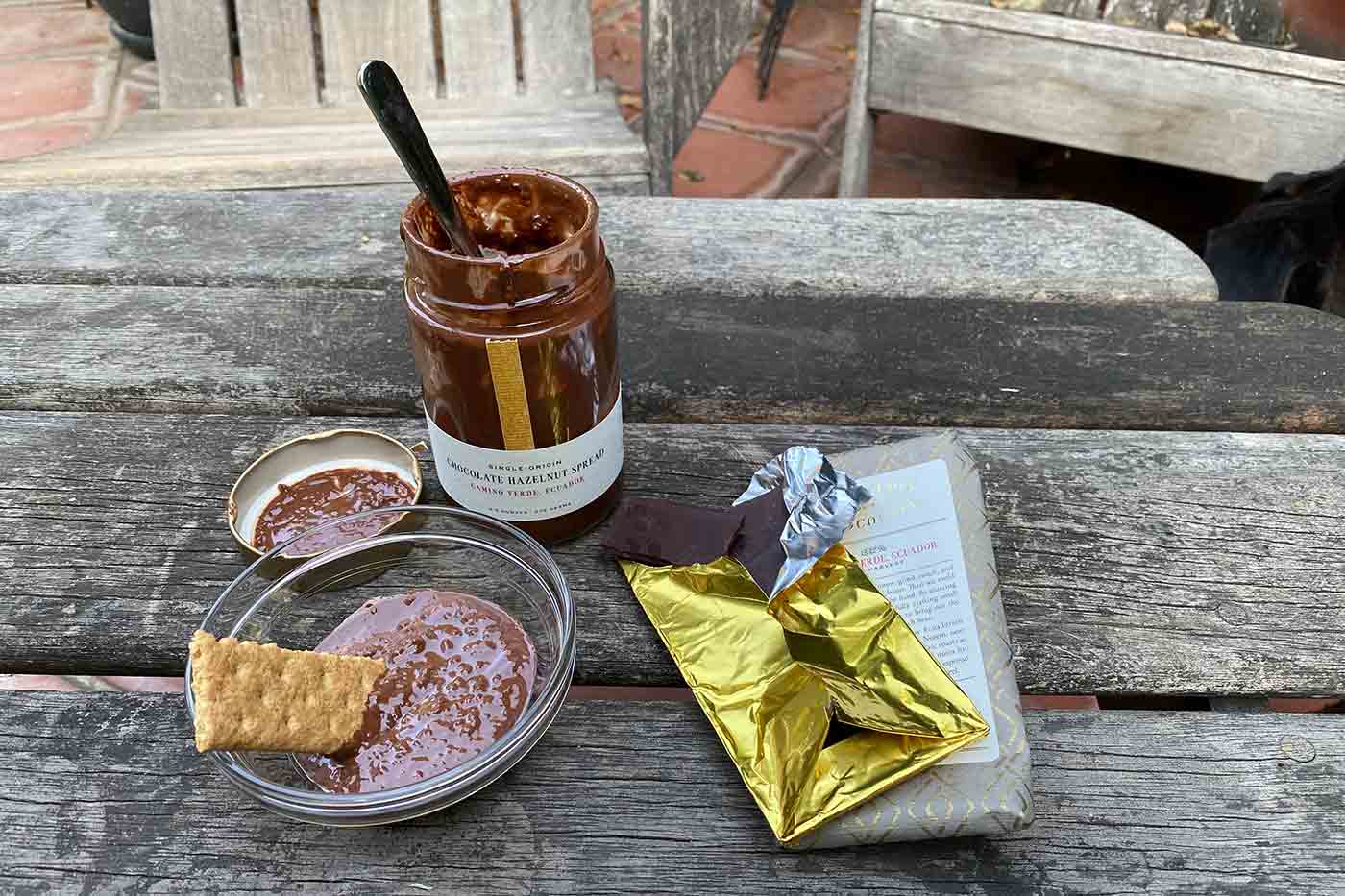 I also love, love, LOVE the tiny El Buen Cacao chocolate in the mountain community of Idyllwild between Los Angeles and Palm Springs. I enjoy s'mores with darker chocolate for a more adult flavor. You can even try it with some vegan wine.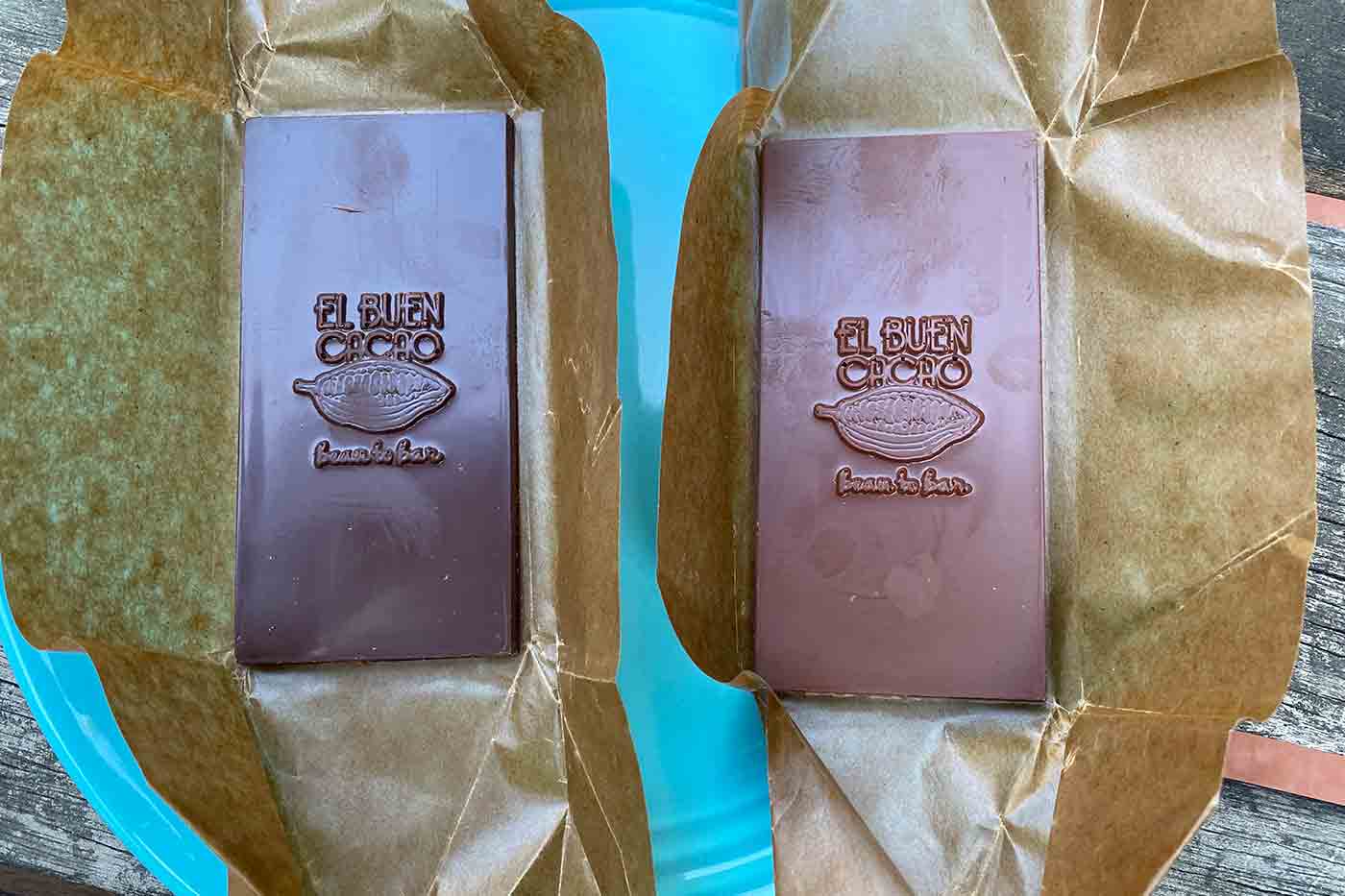 I believe that there is no one way to make a great dessert, especially with this treat since more than any other snack, the group fun that goes into its making influences how good it tastes, I've found. Even experts have differing methods.
One thing that's guaranteed: if you enjoyed making s'mores as a kid, this process will bring back the same wonder and joy. It may even cut through the bad news that may be up on your digital screens and bring a sense of wellbeing, if only for an evening or afternoon.
As you can see, not all vegan food is 100% healthy. But vegan junk food is worth the indulgence as long as you do not overdo it. Here are my suggestions for experimenting and making the best vegan s'mores you can, adjusting for your situation and preferences, and taking in advice from experts.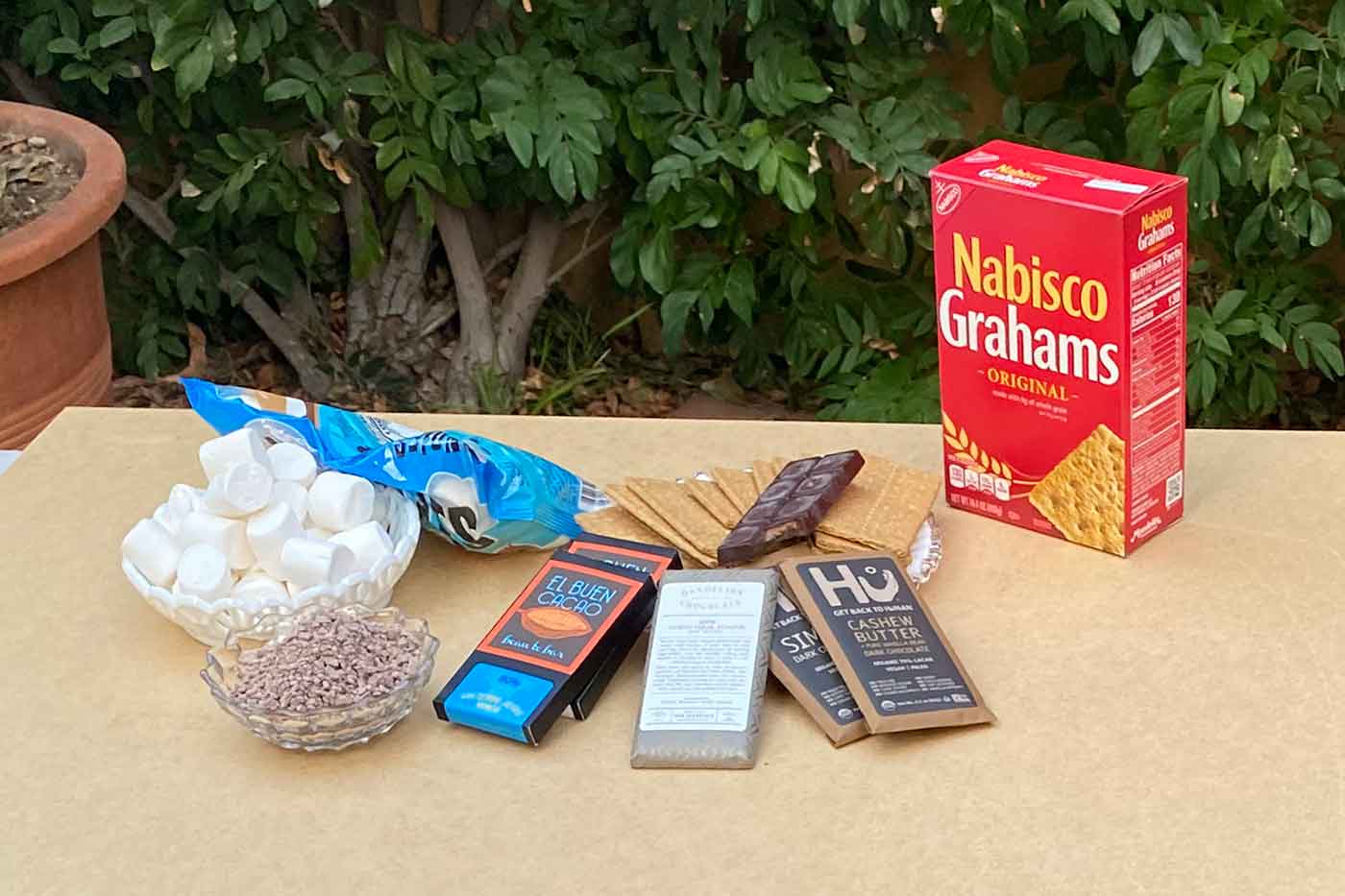 Vegan S'mores Recipe to Make You Smile
This vegan s'mores recipe is an update from your childhood at the campfire. It can bring comfort and fun and with dark chocolate can be a nice paring with red wine. Enjoy!
Ingredients
1

square

chocolate

1

vegan marshmallow

Dandies is one vegan option

1

graham cracker

Nabisco Original Grahams does not have honey if you want to avoid it.

2

tbsps

vegan chocolate hazelnut spread (optional)

Dandelion Chocolate makes a tasty option
Instructions
Make one s'more at a time or a group. Increase portions as needed.

Toast marshmallow until brown to match your personal preference.

Can toast in a fire or consider toasting in an oven or microwave.

Alternatively, marshmallows expand in the microwave and can cook two minutes depending on your appliance to get warm and puffy without becoming overdone. Watch to see how they do in yours.

Or, you can bake marshmallows in an oven. Place on a cookie sheet covered with parchment paper and cook for 5 minutes at 350 once preheated. Watch for the brown color that matches your preference.

Once your marshmallow is toasted, assemble by placing chocolate square or spread on a graham cracker and top with toasted marshmallow.