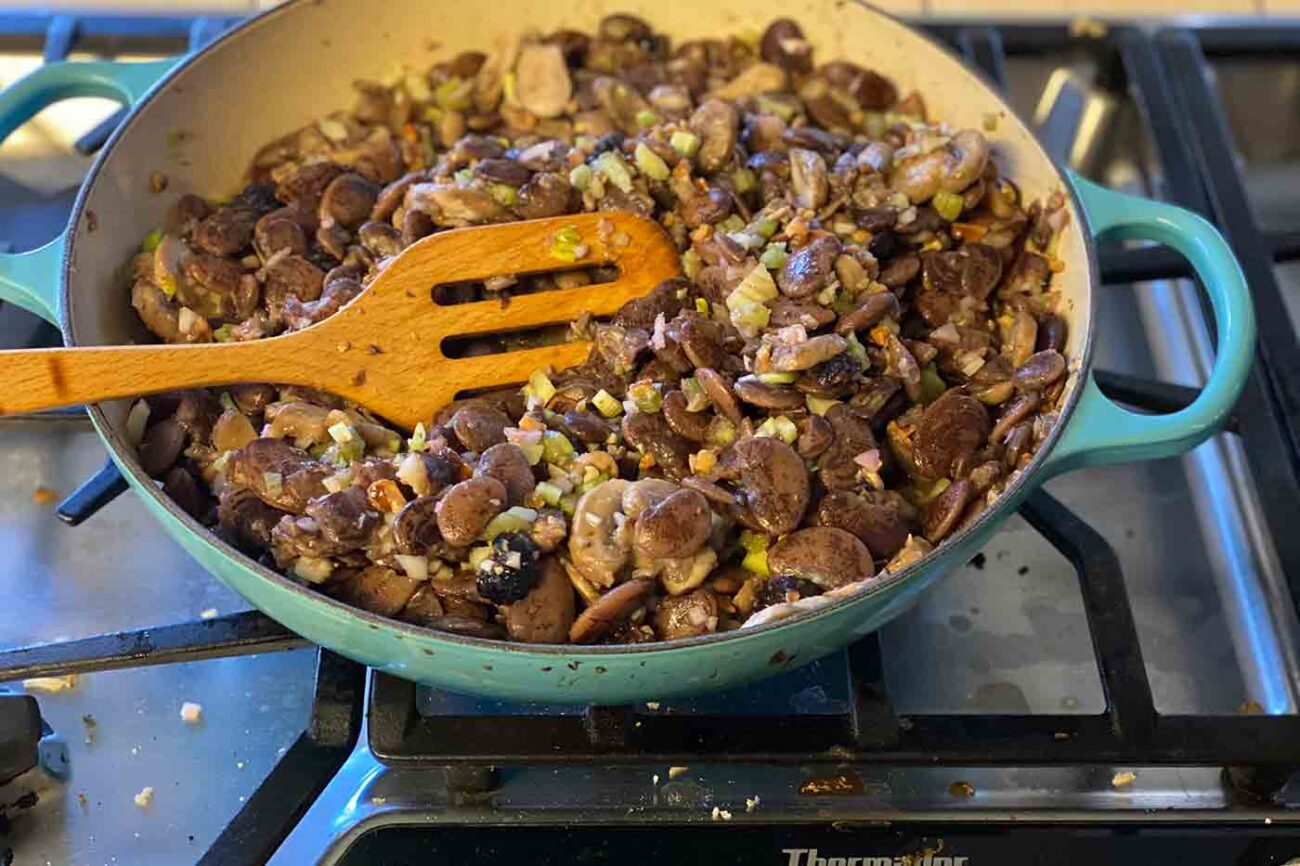 Christmas Lima Bean Salad is the Best Vegan Recipe for Healthy Winter Cheer
You won't taste another bean dish that fits better on a winter holiday table than one made from this vegan Christmas lima bean salad recipe. It can also work well as a vegan recipe for any cozy hygge meal, no matter the date on your calendar.
The main ingredient, the Christmas lima bean, is creamy with a rich chestnut flavor. Dried they are joyous white with splashes of wine. Cooked, they take on more of a wine purple to fit their rich flavor and texture.
I first found these beans from Rancho Gordo gourmet bean website, where I find I often have to order based on what's still in stock. It is an exciting place to discover new flavors!
I couldn't resist the intriguing description of the beans' flavor, and when I made this vegan recipe for my extended family, including meat-eaters and vegetarians, it was a hit with all.
This recipe is based on one from the Rancho Gordo site, where they credit Heidi Swanson. To it, I added finely chopped cooked chestnuts, which have a soft, cakey flavor and texture. You can get them at Trader Joe's around the holidays.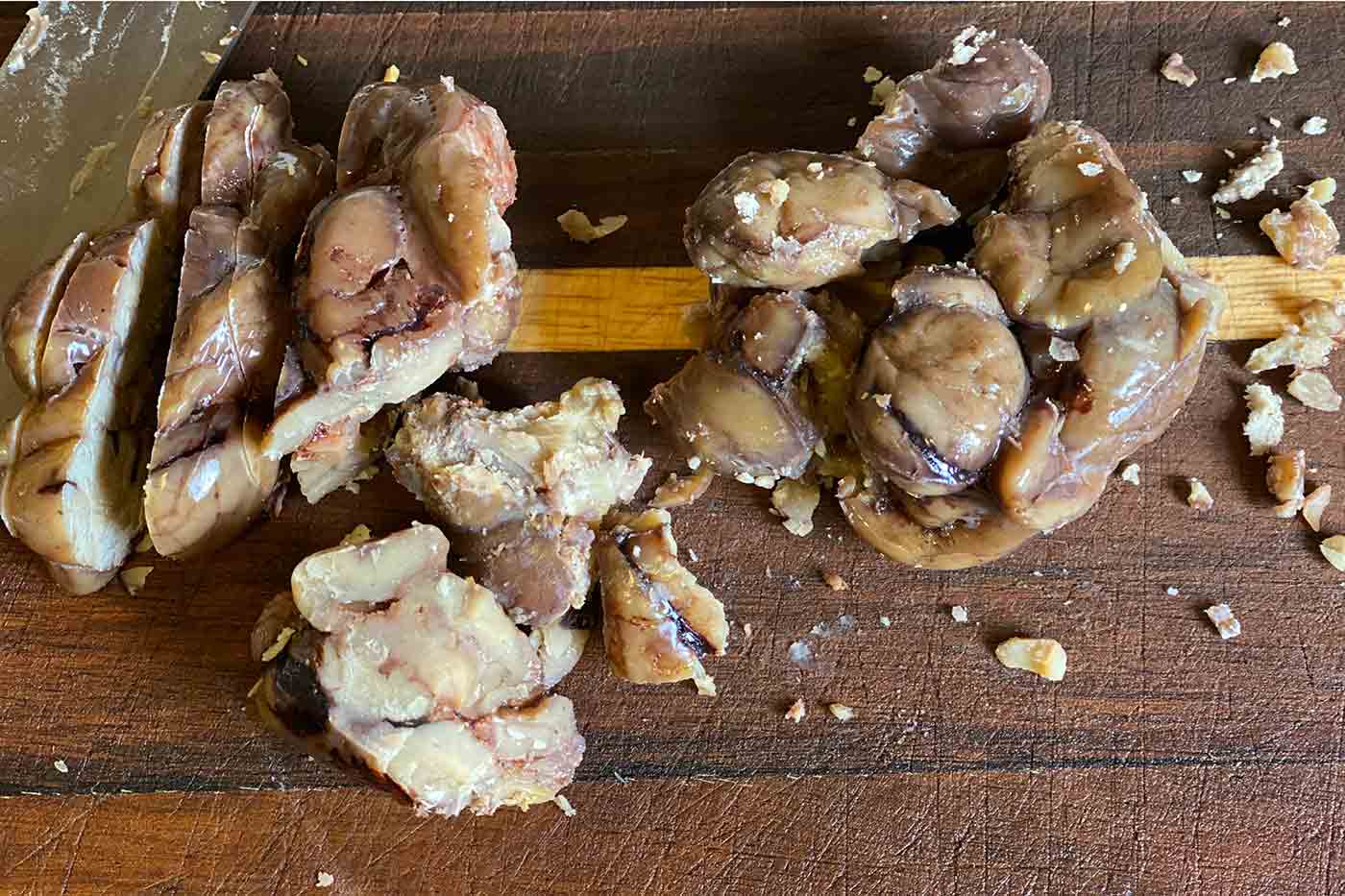 I also substituted Swiss chard for the greens and toasted walnuts for the nuts.
This vegan recipe could be used as a side or to make a meal, with vegan protein from the beans and nuts, plus a ton of other vegan nutrients from veggies. I like to serve it warm. It also freezes well if you find yourself with some extra.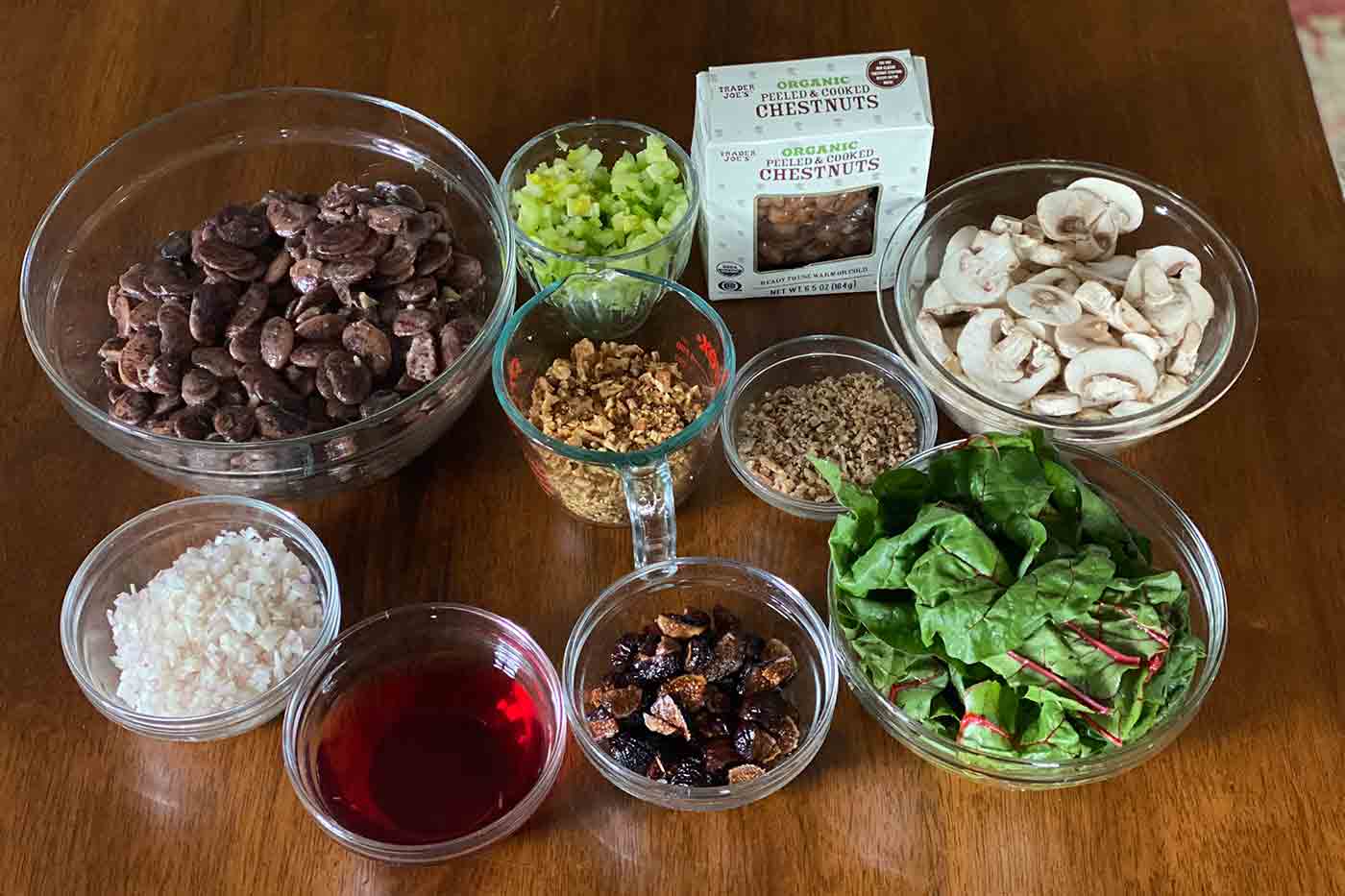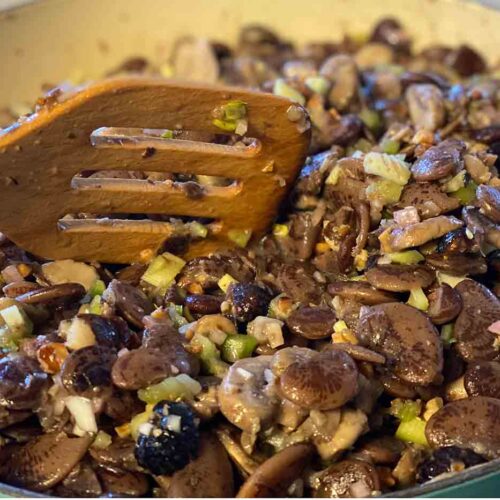 Vegan Christmas lima bean salad
This healthy bean salad is rich and satisfies meat-eaters and vegans alike. It can also be made ahead for a holiday meal or just cozying up at home.
Ingredients
1/3

cup

minced shallots

1/3

cup

red wine vinegar

1/2

tsp

sea salt

8

tbs

extra virgin olive oil

1/2

pound

sliced mushrooms

4

cups

cooked Christmas lima beans

3

stalks

celery, chopped

1/3

cup

chopped figs

2

tbsp

dark rum (optional)

1/3

cup

roasted walnuts, chopped

1 large

handfull

swiss chard
Instructions
If the figs are hard and tough, sprinkle with a tablespoon of water. Also for flavor, combine with 2 tbs of dark rum (optional). Mix and set aside.

For the dressing: Mix the red wine vinegar and shallots and let sit for 10 minutes in a large bowl. Then whisk in 1/4 tsp salt and 4 tbs olive oil.

In the meantime: Heat 4 tbs of olive oil in a large skillet over medium-high. Add mushrooms and salt and cook for about 5 minutes, until the mushrooms turn color and start releasing liquid. Salt with ¼ tsp of salt.

Remove from heat and fold the beans, celery, figs and walnuts into the skillet with the mushrooms. Add the shredded Swiss chard while still warm and stir until wilted.

Pour in the shallot dressing and stir to combine.

Cook up to two days in advance and store in fridge.

Also freezes up to two months.