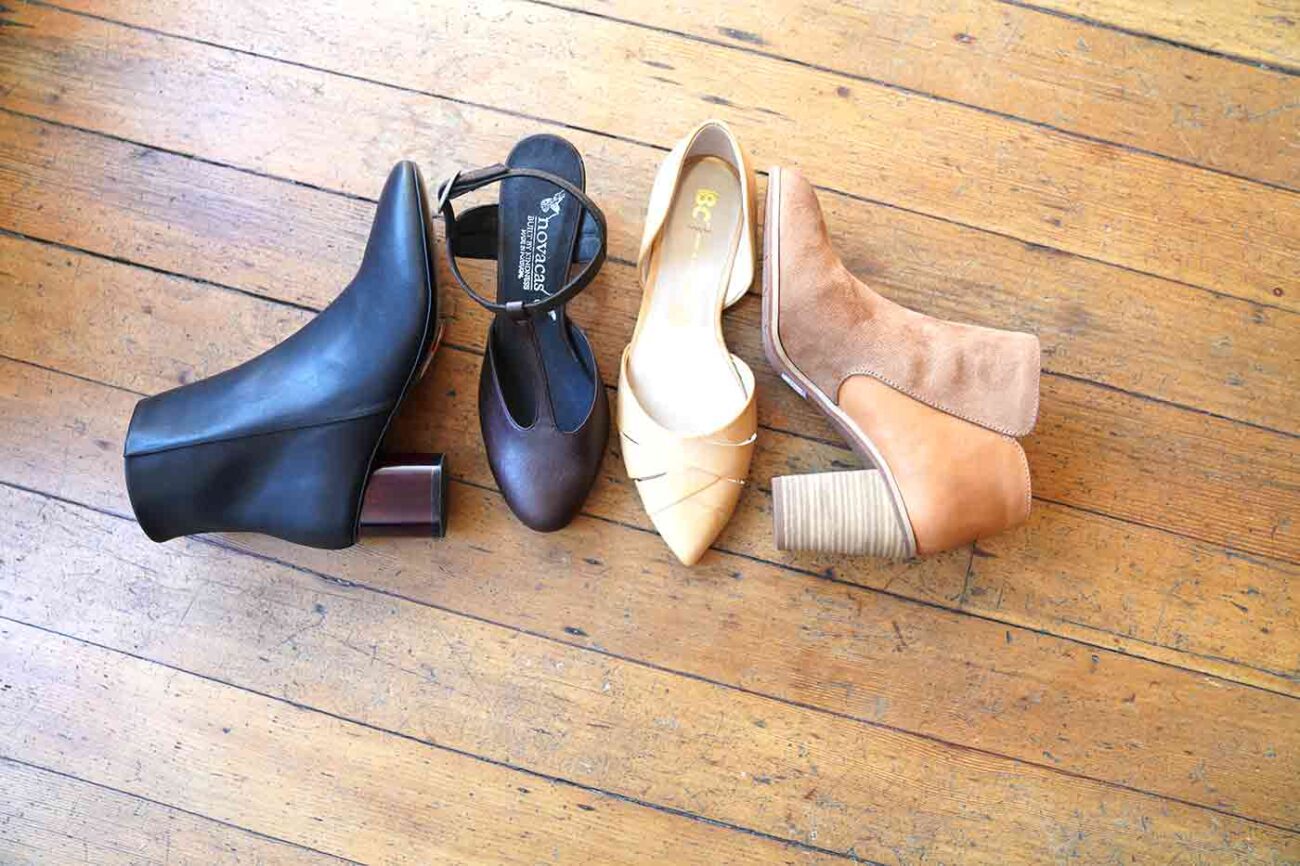 Wearing vegan leather can help you avoid harming animals, reduce your impact on the environment, and express your style. True, the earliest "pleather" could look like shiny plastic and feel like slumming, but today innovative companies are working to change opinions, one gorgeous handbag and pair of shoes at a time. Now there are so many ways to answer the question: what is faux leather, and why wear it.
In fact, one of my favorite retro movies makes fun of the old stereotype of leather being better. Melanie Griffith is stealing—no borrowing!—from her boss's closet, while friend Joan Cusack gives tips in a thick Staten Island accent.
"Six thousand dollars. It's not even leathuh!" says Cusack in "Working Girl" (1988) as she pulls at a price tag on the unworn dress.
Oh how times have changed. More consumers value fashion choices like faux leather that are in line with their values, and companies have been innovating to meet their demands. Some brands have been especially successful at embracing new vegan options.
For example, Dr. Martens offers popular styles such as the boot below in vegan leather, while other smaller companies are focusing entirely on vegan products.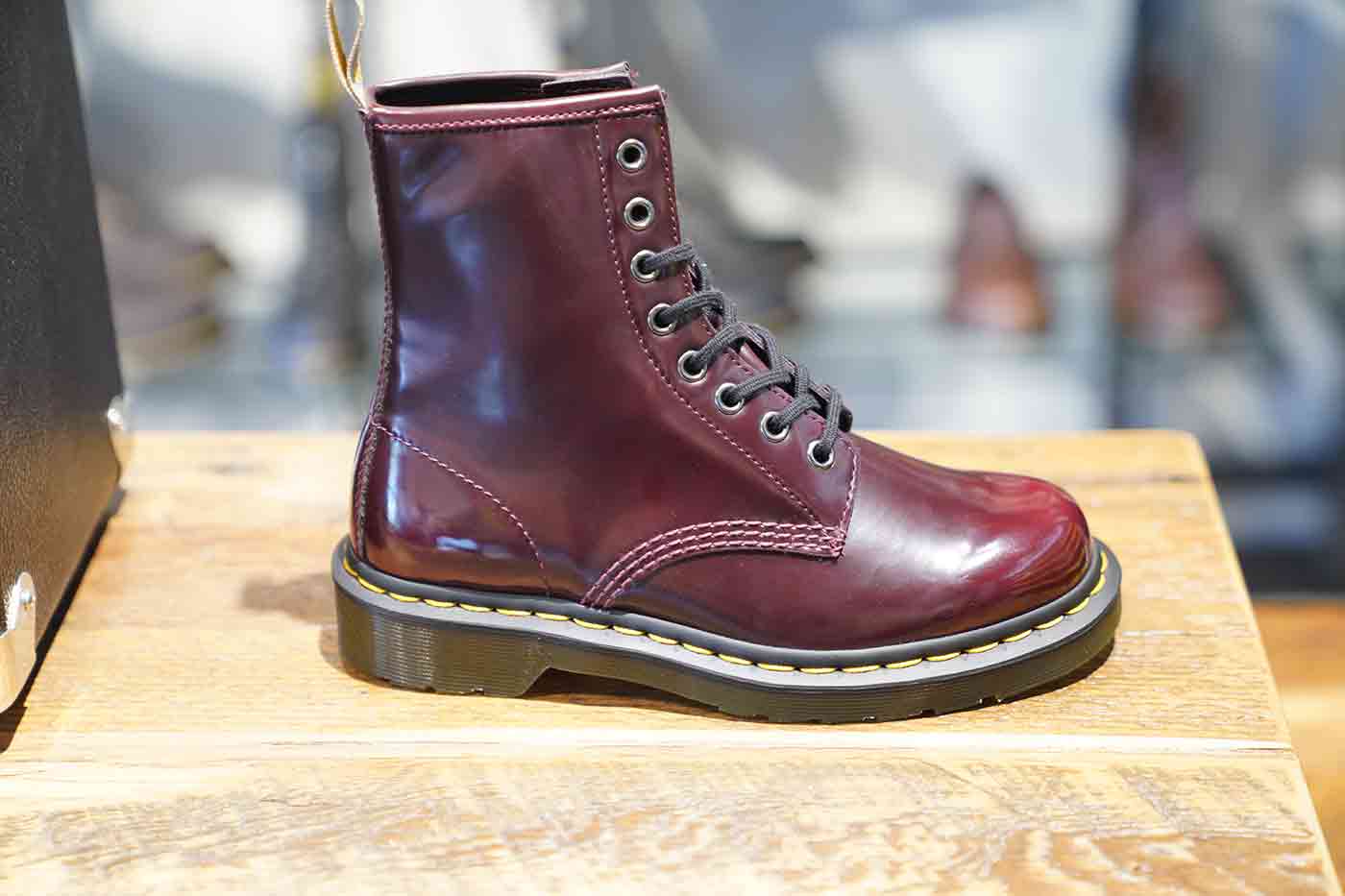 These days vegan leather and suede can look like the real thing, or something even better. And these animal-friendly options can actually be more expensive and stylish rather than less.
That's because the best vegan leather is painstakingly finished to look like the real thing in places like Italy, with a matte, pebbled, mottled, or metallic finish, and more. The best faux leather can even stretch and breathe for comfort.
Real hide, on the other hand, can be very cheap when it is mass produced in countries where there are fewer environmental and workplace regulations, with consequences that can harm workers and communities. There's also no way to know where the leather in your bag or shoes came from, just where it was stitched.
If you're looking for the perfect material, however, with zero environmental impact that wears forever, there isn't one. Many experts agree that real leather has the biggest impact on nature. That's because of the methane and waste produced by cows and other livestock, and the harsh chemicals used in tanning. Plus, it's hard on the animals.
Cork as Faux Leather
One of the most surprising vegan leathers to me is cork, yes that same material that keeps your Cabernet in your wine bottle. Made from tree bark, it is surprisingly flexible when sliced thin. It is also durable and has many uses, including for shoes and bags.
The bark of the cork oak tree grows back, so some consider cork renewable and more environmentally friendly than all other faux leathers and fabrics. It's also water repellant and recyclable. And despite what you might think about its looks as a utilitarian bottle stopper, cork turns into a showstopper in the right hands. It's even water repellant and recyclable.
The crossbody clutch and smaller zippered bag here are both from Willis Vegan Store with different embossed and printed finishes.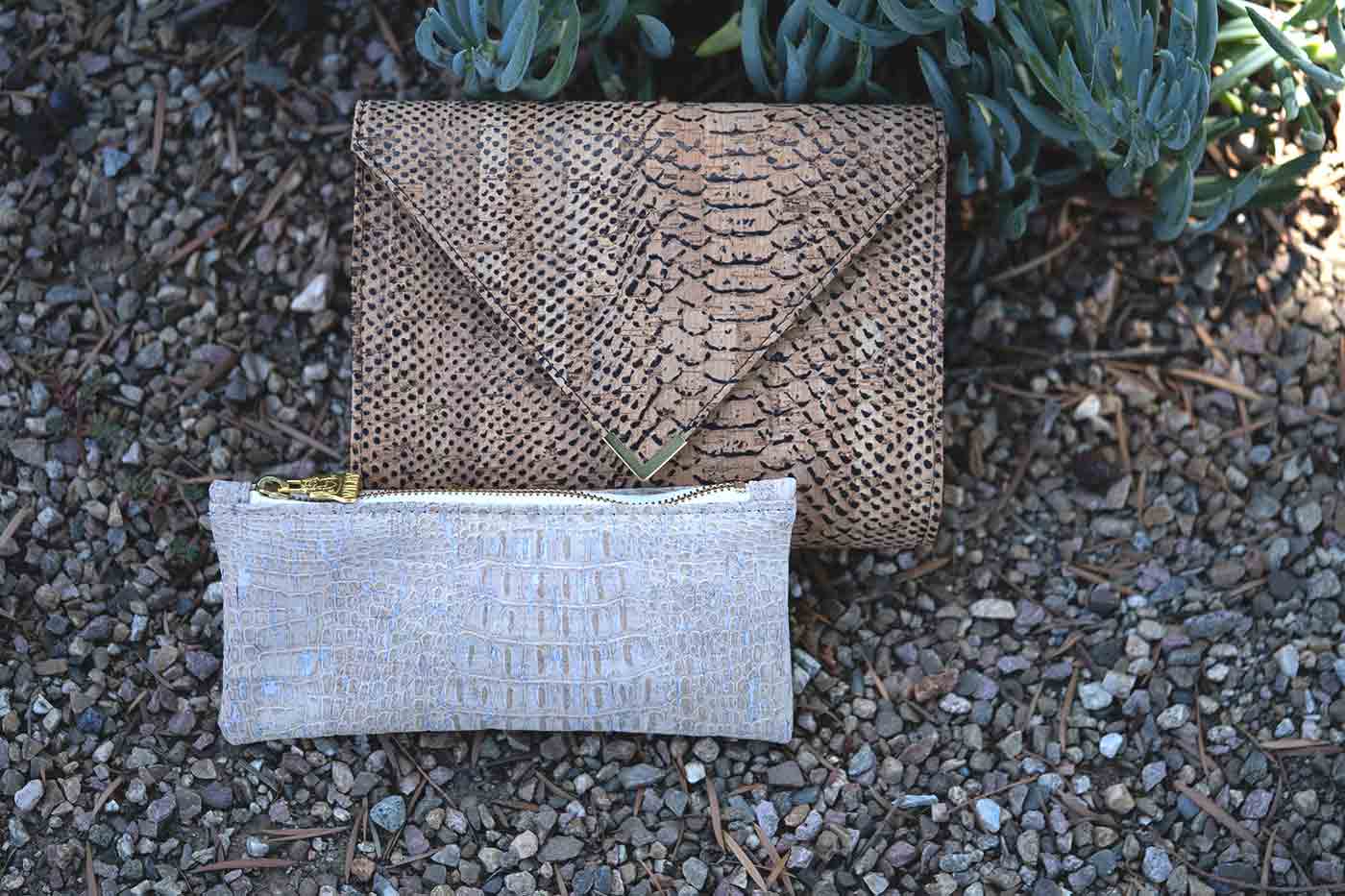 One of the most scroll-stopping moments for me on Instagram was seeing the Oasis strappy sandal from BHAVA Studio: so cute and yet vegan. I had no idea until much later that they are also made of cork vegan leather that is hand painted and embossed and also comes with a cushioned comfort cork sole.
View this post on Instagram
Vegan Polyester Suede
You've seen it before: faux suede that's as pretty and soft as the real thing and made from breathable polyester. You can buy it in a handbag from designer Stella McCartney, a casual chic jacket, or just purchase the fabric for your home.
I have two vegan suede jackets that have lasted over 5 years, and I still get compliments from those Nordstrom Rack purchases! Everyone is shocked when I tell that they're fakes.
Fabric as a Vegan Leather Alternative
From cotton to polyester and all blends in between, you know this as your beach tote, your gym bag and more. Fabric can also sub for leather in finer bags too, including this tartan tote that works for work or play from Willis Vegan Store.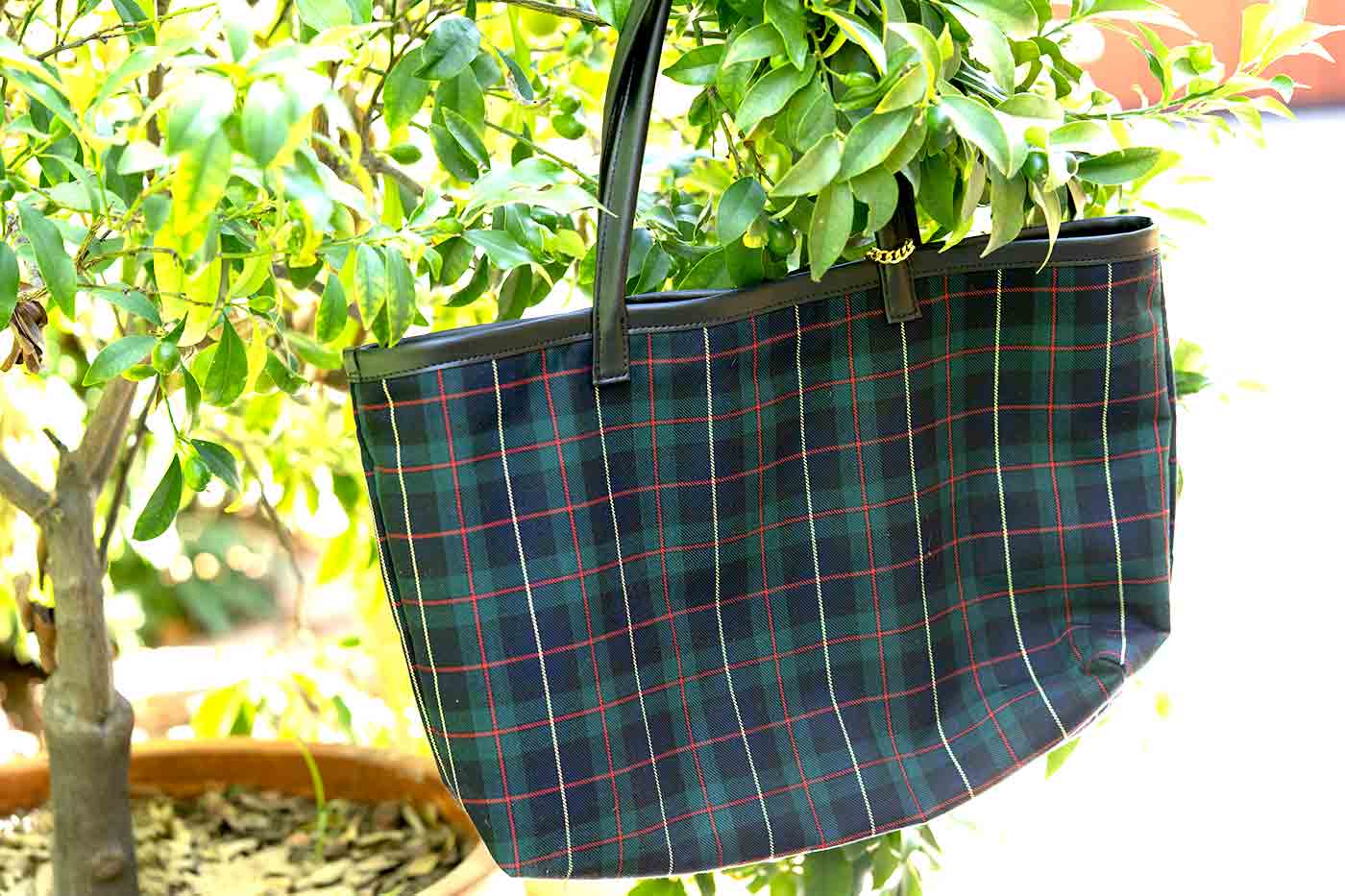 PVC Vegan Leather
PVC "pleather," is a leather made from plastic. It's also used to make pipes, rain coats, food containers, shower curtains even shoes, really cute ones. It's fair to say that many of us use it every day. Many experts consider it better for the environment than leather, and it can be thicker and more durable, but less flexible than polyurethane, or PU, another faux leather.
Some shoppers and companies work to avoid PVC in favor of other materials since chemicals used to make it can be harmful to the environment, according to the U.S. Environmental Protection Agency.
View this post on Instagram
Polyurethane or PU is a Popular Vegan Leather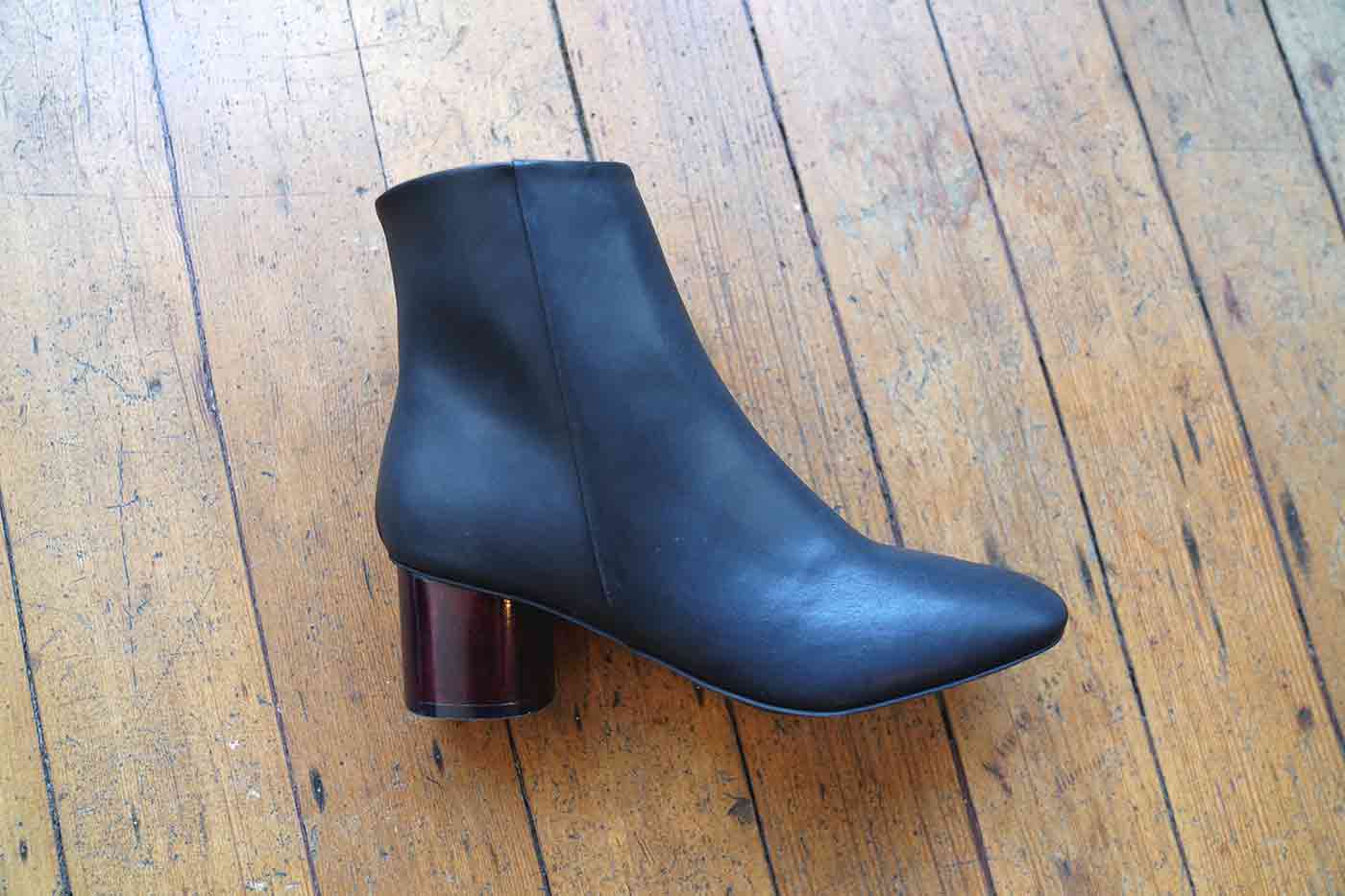 PU is another plastic molded to fit a range of products, including faux leather for clothes and shoes. Like PVC it is finished to look like leather, whether textured, metallic or mottled. There is a fabric or felt backing that supports the faux leather surface. It is made using some petroleum, so some people still say it's not ideal. Like I warned earlier, there is no perfect product.
There are different thicknesses of faux PU leather for different uses, whether upholstery, shoes, and there are different grades of PU that affect how many wears you can get out of your purchase. Companies like Beyond Skin use PU instead of PVC because it is less damaging, and they say they offer higher end materials to make their products last.
Getting Creative with Vegan Leather
I bought a handbag from the vegan website Gunas because, well, why not, but I was also fascinated by the faux alligator leather used for About Last Night bag. It's a beautiful clutch with this a dimensional front panel of what looks like a credible crocodile leather. But it is actually created from layers of compressed, handmade paper, embossed with the reptile pattern and made shinny with a glass coating.
Amazing!
I am using it and I will let you know how it holds up.
There are also vegan leathers made with the leftovers from food production.
Piñatex is made made from cellulose fibers pulled from pineapple leaves. Its makers create a felt base layer for the finish, like what is used for other PU.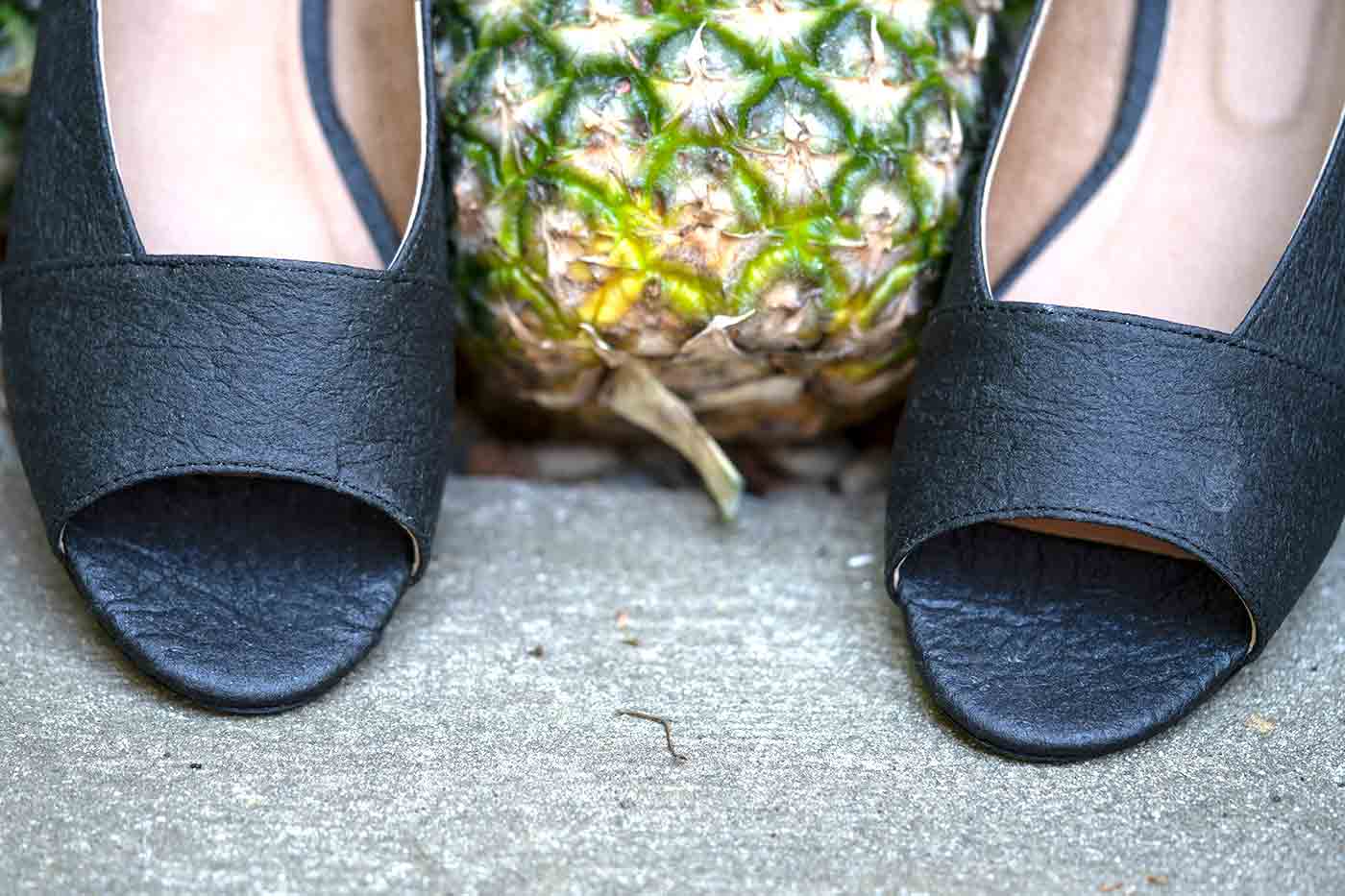 Apple Leather also incorporates a plant-based fabric base, from apple pulp left over from juice pressing, topped with a plastic pleather finish.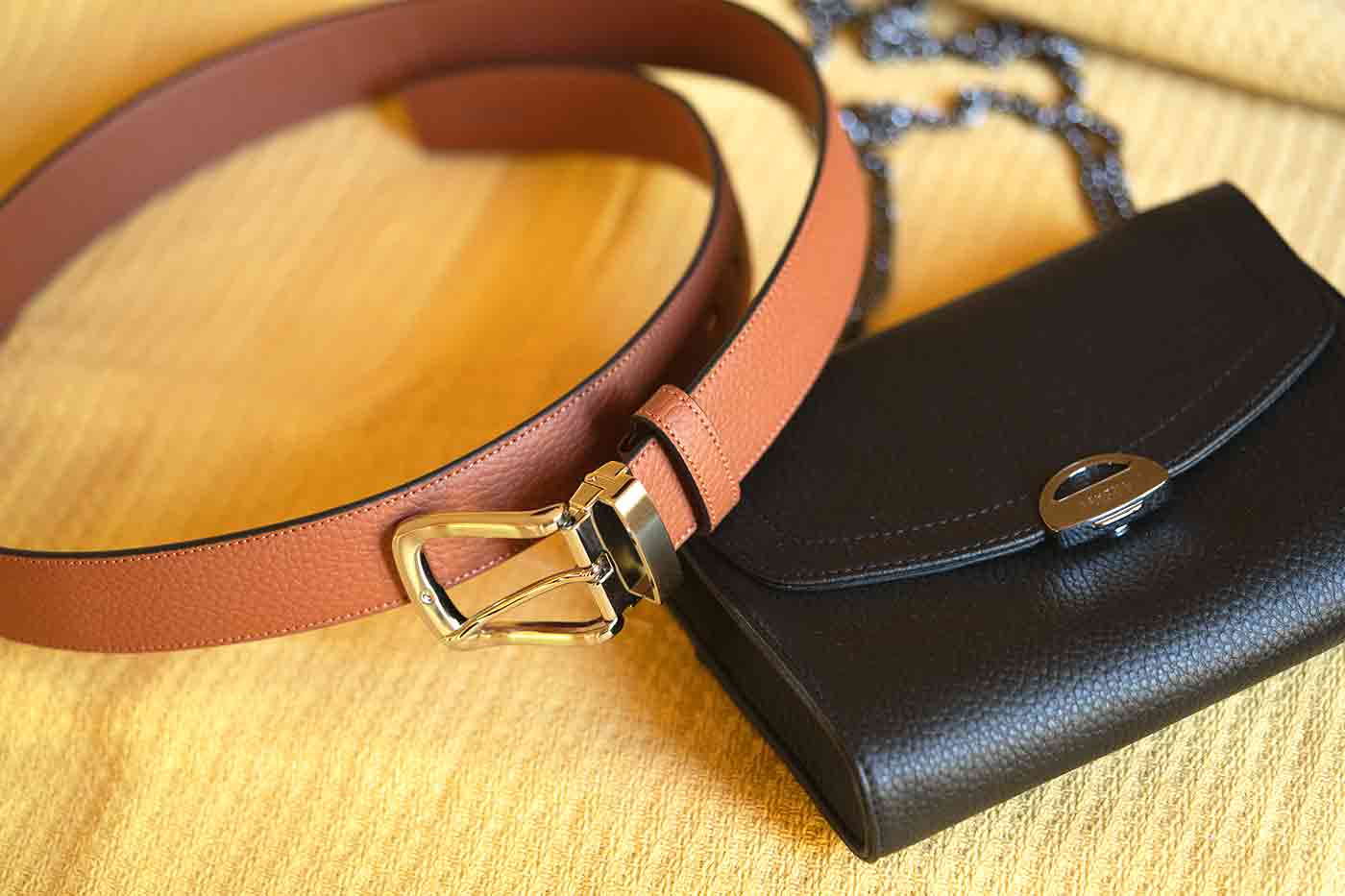 PU has a fabric base, and by using plant waste material, both makers assert their products are better for the environment.
As you can see there are plenty of options out there for. Enjoy your shopping experience and know that you can find shoes, bags and jackets you love, regardless of the materials that go into your vegan leather.