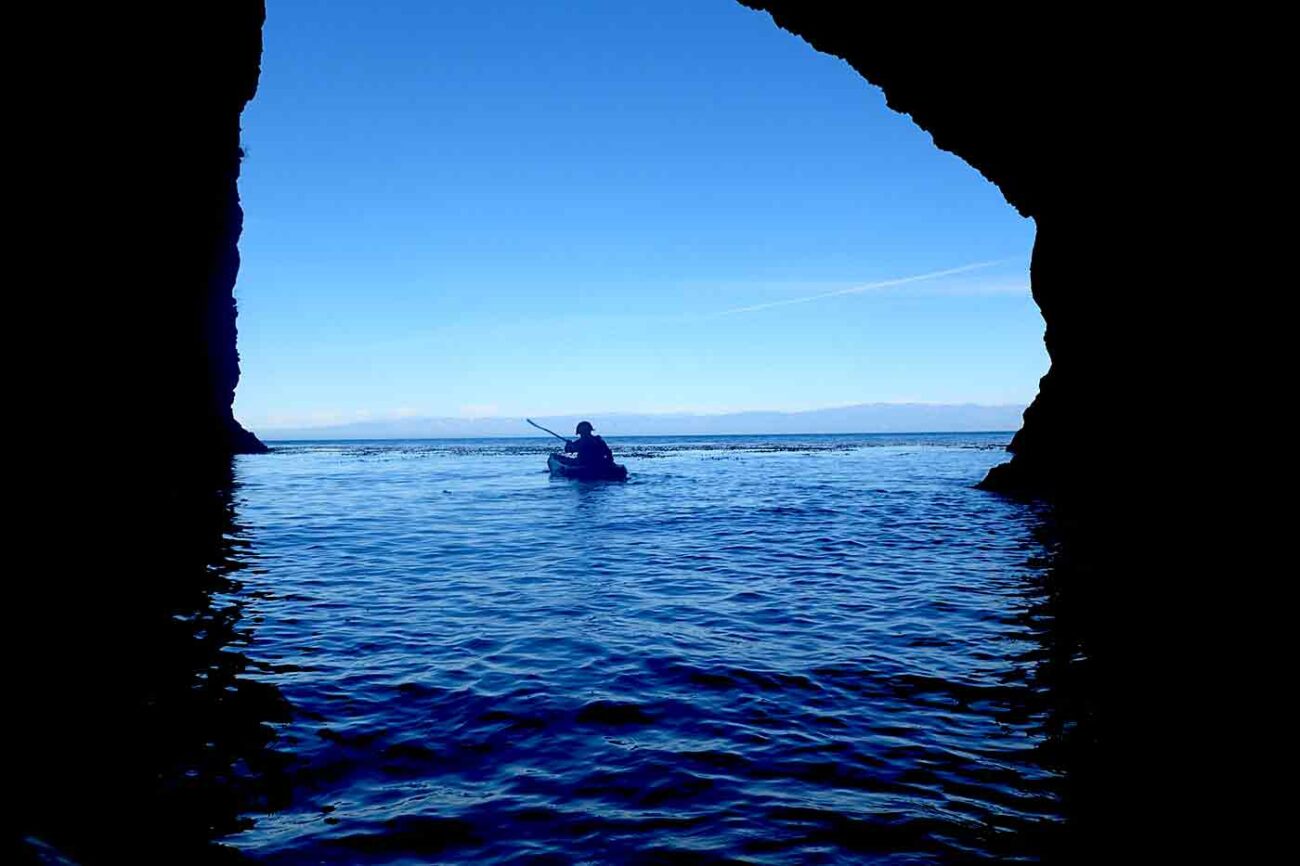 Visit Santa Cruz Island for World-Class Snorkeling, Kayaking and Hiking
Visiting Santa Cruz Island off the coast of Southern California is one of the most stunning ways I've found to get away from crowds and appreciate coastal wildlife.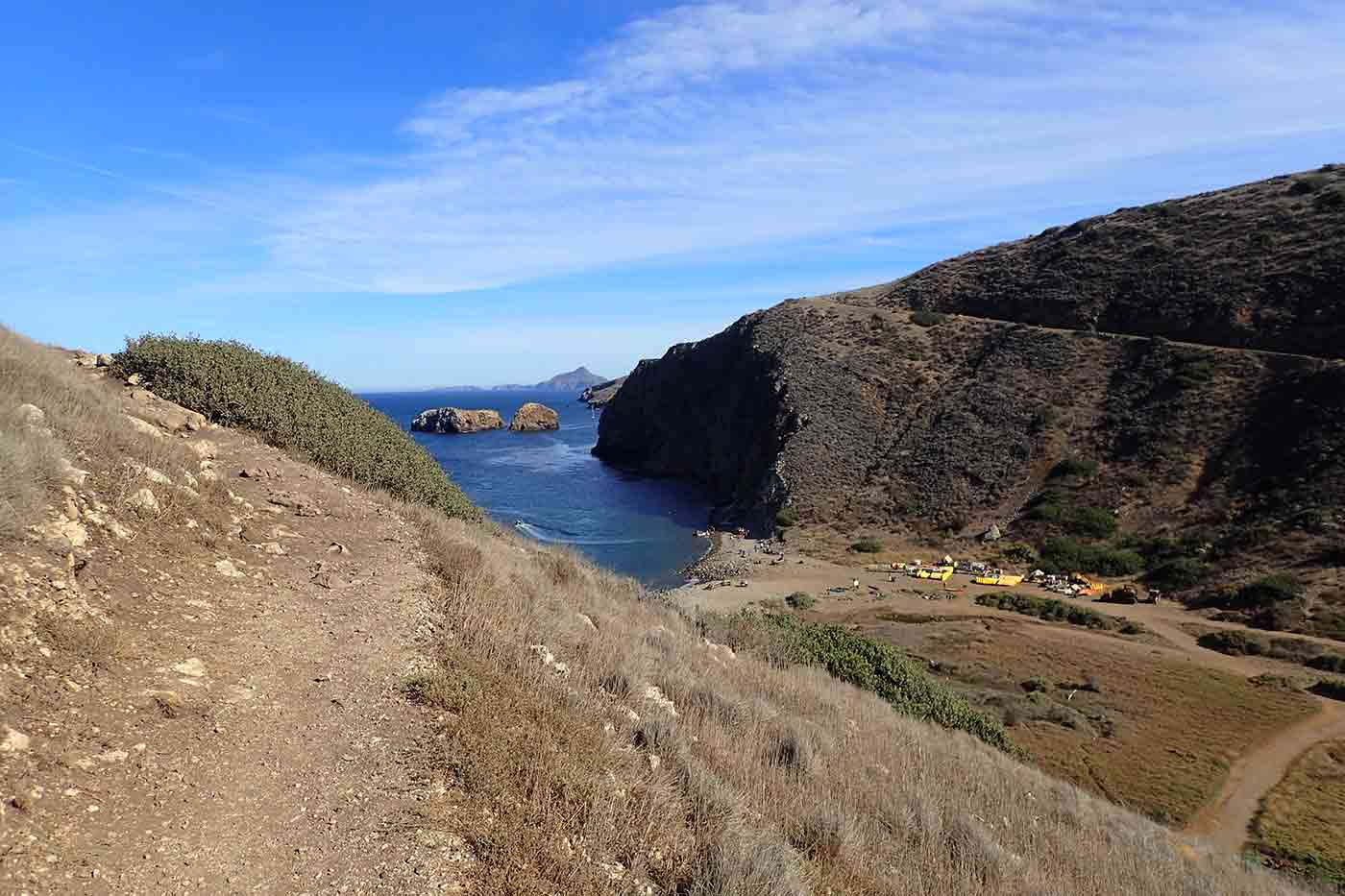 The largest of the eight Channel Islands, Santa Cruz is renowned for its giant kelp forests that are an important habitat. Scientists liken these clusters of seaweed with their dappled light to rain forests and consider them "one of the most biologically diverse ecosystems in the world," according to the National Park Service. If you are eating less meat and dairy or are vegan because you want to protect animals, getting in touch with nature where you live can feel like going to church.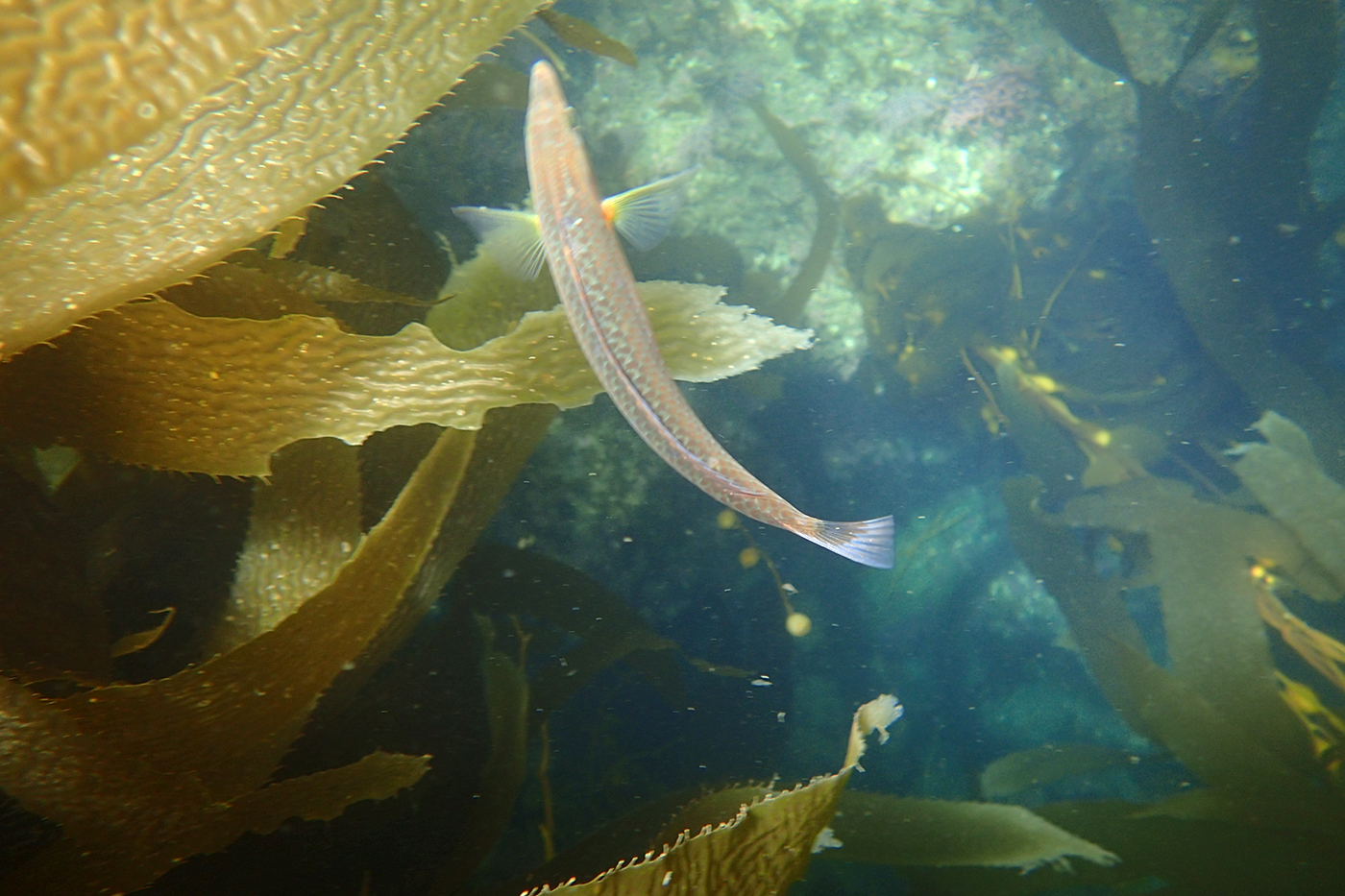 Here under water sun lights the kelp, which bends its rays in an aquatic temple, one full of fish, manta rays, seals, otters, sea urchins, and so much more.
The Channel Islands are isolated from cities and are preserves, so the animals there are protected and can thrive. Santa Cruz, the largest, has the most species, with 60, including plants, that are found nowhere else, such as an Island fox and the Island scrub-jay. The Park Service owns a quarter of the island with the balance owned by the Nature Conservancy.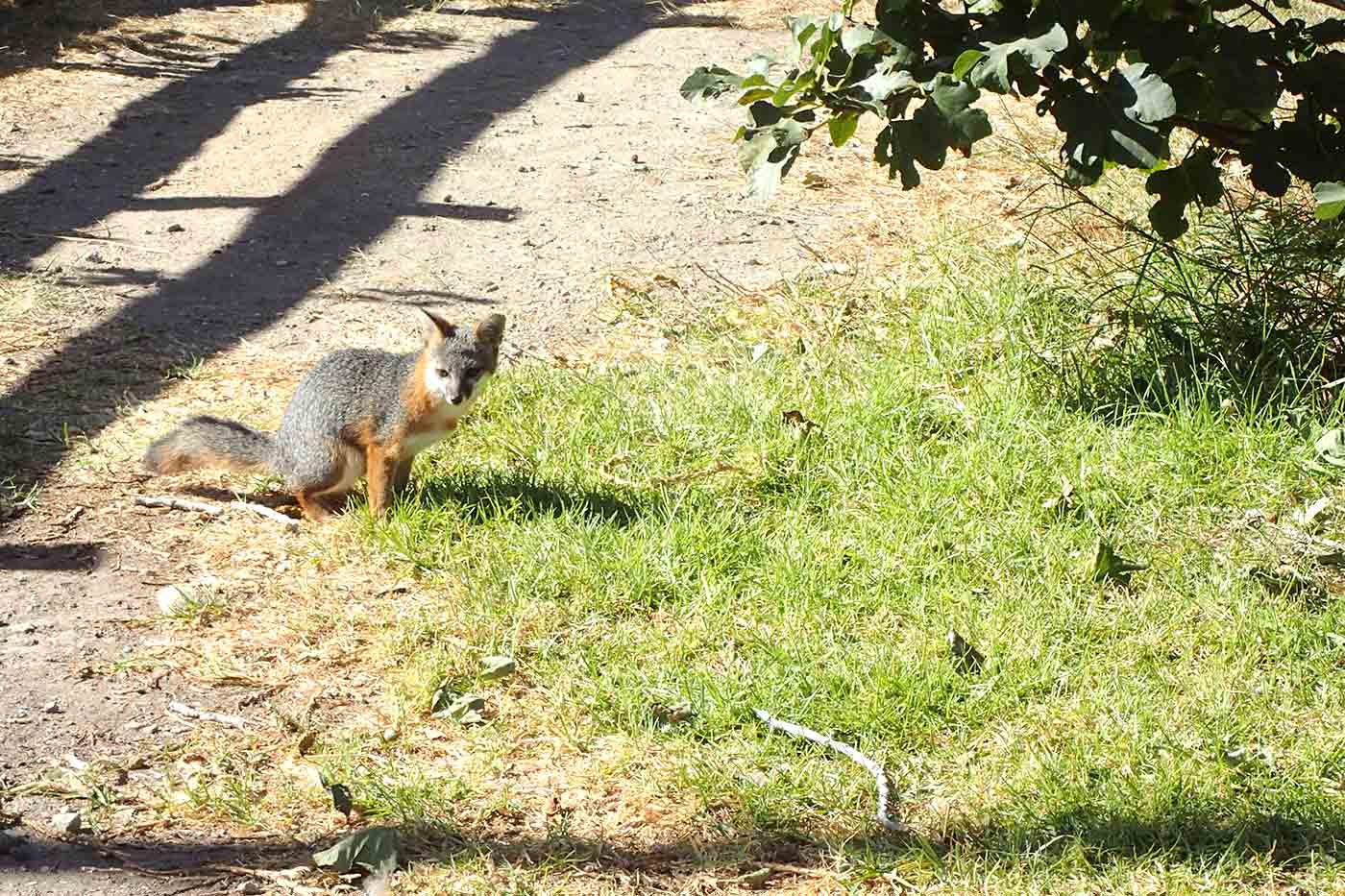 "They are the Galápagos of North America, and it's right in our back yard," said Sarah Scrivano, marketing coordinator for Channel Islands Adventure Company, the only company approved to lead kayak and snorkel tours of the island. "It is so beautiful, so quiet and close to L.A."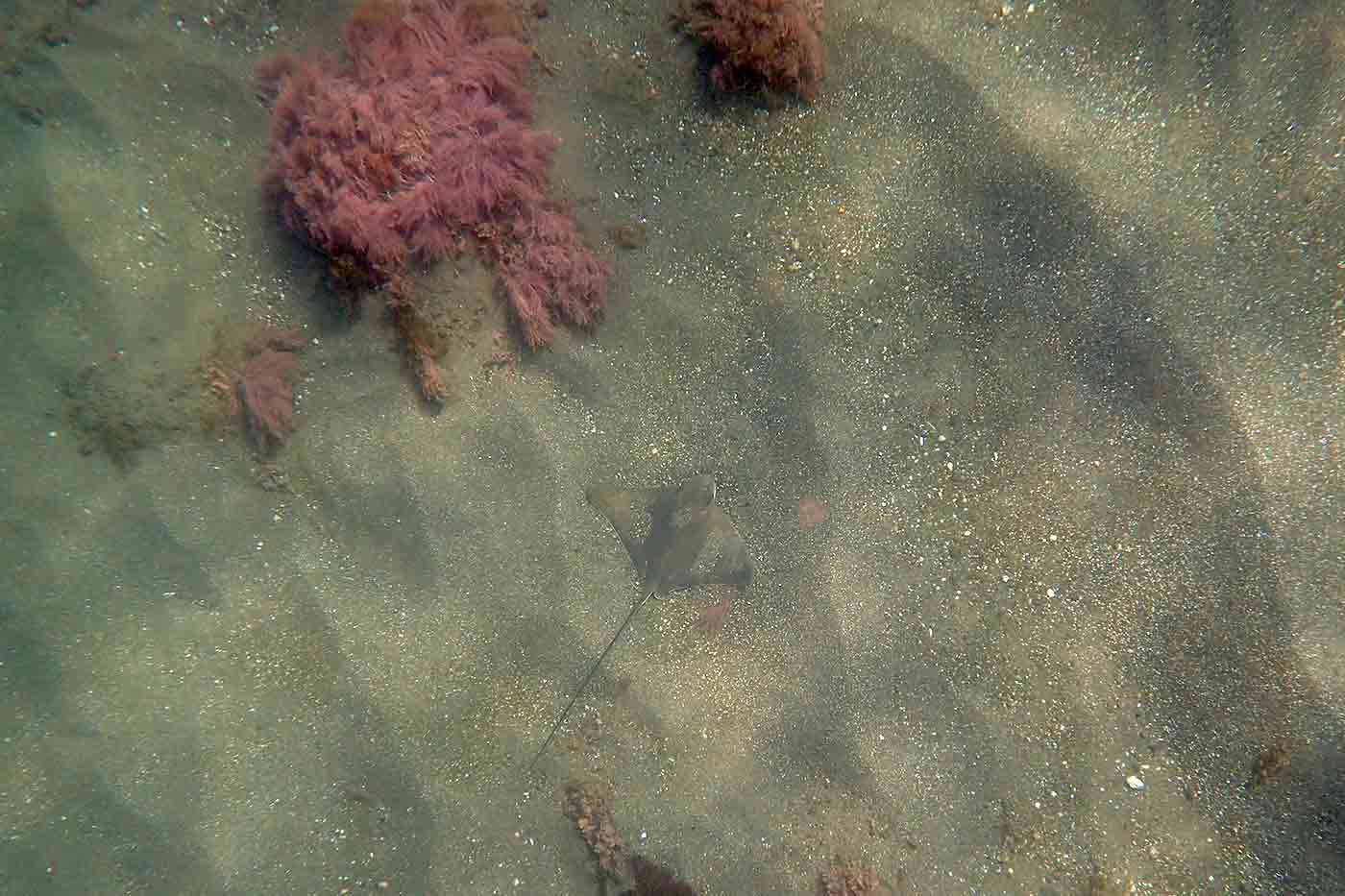 Her favorite creature there is a sea hare: "a bunny and a slug squished together. They're just the coolest animals."
I was excited to visit not for a giant mollusk (though I am eager to see one!). I went to paddle through the island's renowned sea caves, easily accessible by kayak. There are more than 100 caves in the steep cliffs, one of the largest concentrations in the world, and some of the biggest. Kayak tours of the caves are expected to resume in a few months, once a new pier at the Scorpion Anchorage area of the island is completed.
If you want to visit before access opens up again to the other side of the island, there are still plenty of ways to experience Santa Cruz's natural beauty. It is important to keep in mind that there are no restaurants there, and depending on the area you visit, no running water, so please plan and pack accordingly. Temperature highs average in the mid 60's to mid 70's during the day and lows are in the low 40's to high 50's at night, depending on the time of year.
Today it costs $59 to take the Island Packers ferry from Ventura to Prisoners Harbor and the fare is $62 to visit Scorpion Anchorage, currently closed to the public until it reopens as early as November, 2020.
Kayaking on Santa Cruz Island
Conditions permitting, you can go on guided kayak tours with Channel Islands Adventure Company, owned by Santa Barbara Adventure Company. These guys have all the gear and know the area.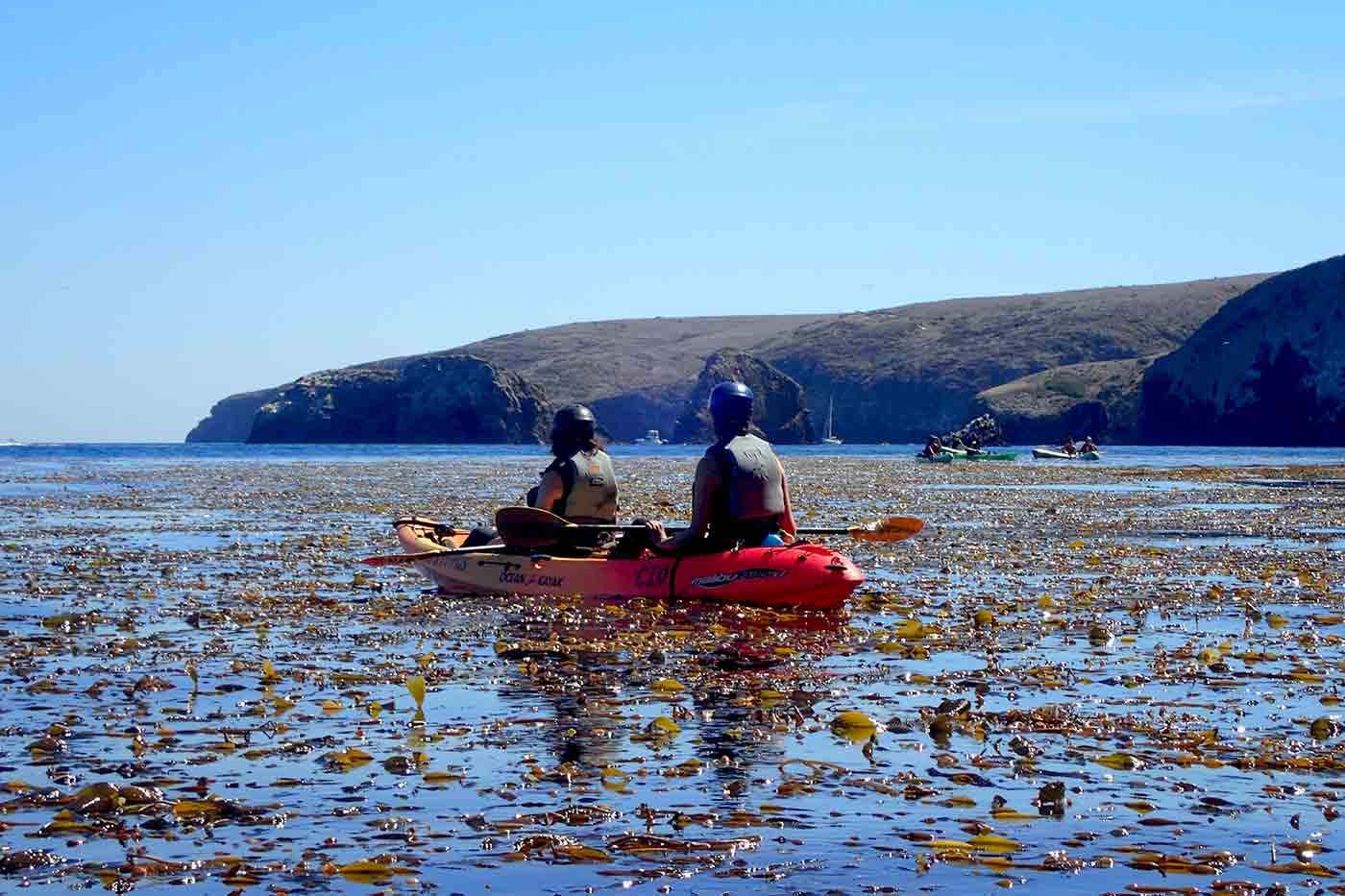 Today because of COVID-19, the company takes smaller groups from Prisoners Harbor to explore the island's north coast for about two hours, for $59. The ferry from the mainland drops you off here.
Maybe even more fun is the sea cave kayak tour, out of Scorpion Anchorage, which offers passage through broad arches under the island, past nesting birds and over dark water flecked with sunlight. That option has been paused while the pier on that side of the island is rebuilt, but it could resume for $149 for about three hours as soon as November, 2020, once the ferry stop there resumes.
Even though you are just above water, you also paddle over kelp and can see fish and other animals as you glide over.
Snorkeling on Santa Cruz Island
As I said earlier, experts liken the kelp forests off of the coasts of the California Channel Islands to underwater rain forests for their species diversity and their importance. I felt it was something I had to see, but I was worried I might feel claustrophobic moving through such tightly growing plant life. Instead I found it peaceful—even as I had to push my way through at times, parting the kelp with my hands.
You can bring your own gear plus plenty of water and food, take the ferry to the island and snorkel on your own.
Or if you wait until service resumes to Scorpion Anchorage, you can go on a guided tour complete with information on the natural history of the area. Guide Sarah Scrivano has a degree in biology and leads some of the tours, including one that offered a kayak tour of caves above water plus a follow up snorkel trip through the caves to get another perspective.
"It's a whole difference experience, " she said.
The snorkel tour is an add-on option to the kayak tours out of Scorpion Anchorage and costs $199 for the kayak snorkel package, plus the cost of the ferry to the island.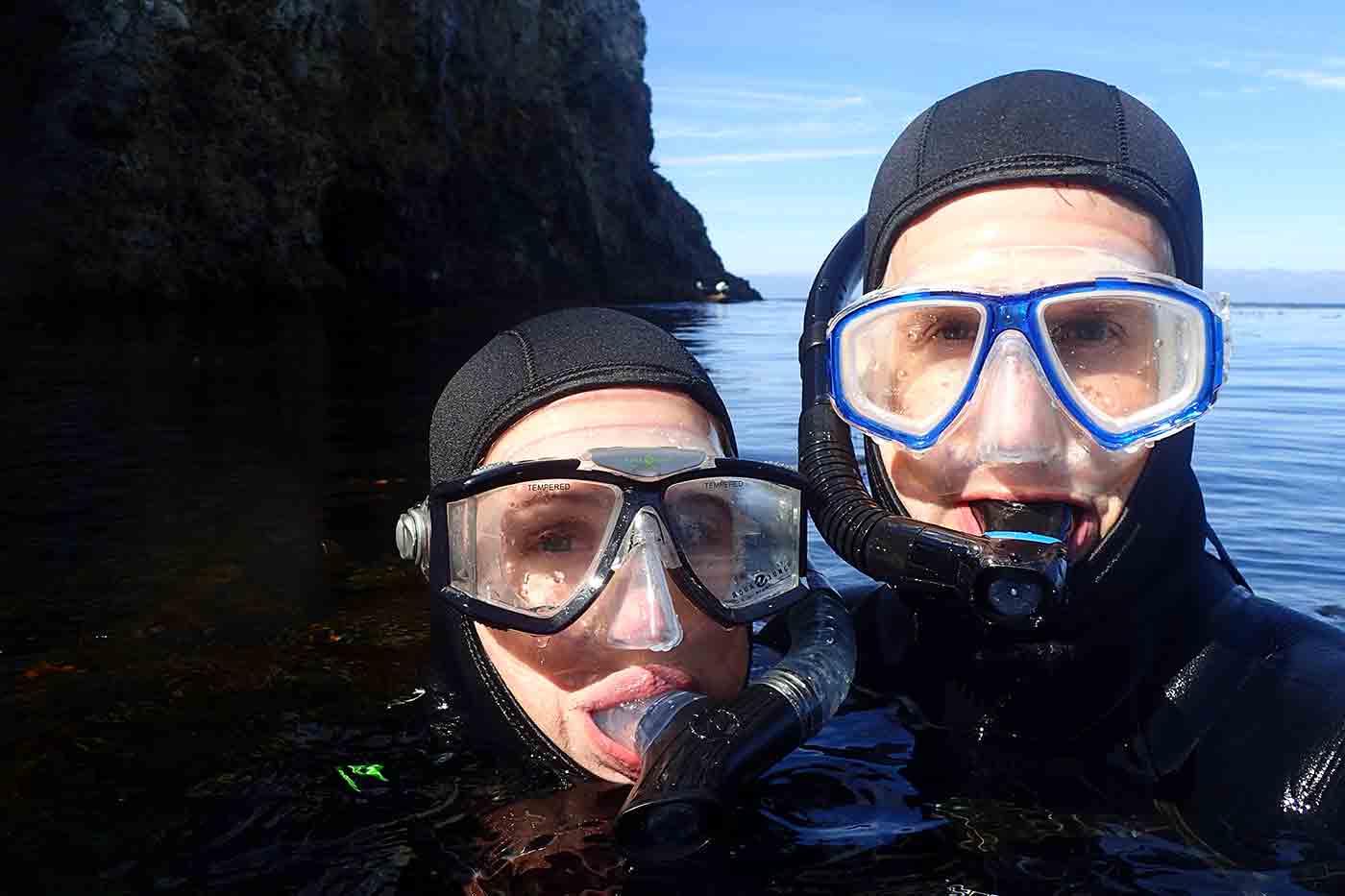 The adventure company offers private tours. You can visit their website to learn more.
Hiking on Santa Cruz Island
If you visit, you'll likely have time after your water adventures to hike some of the island's trails. There are many options from easy and short to 18 mile strenuous commitments. You can walk along a cliff's edge with views of the ocean or see marshes, grasslands, chaparral and pine forests.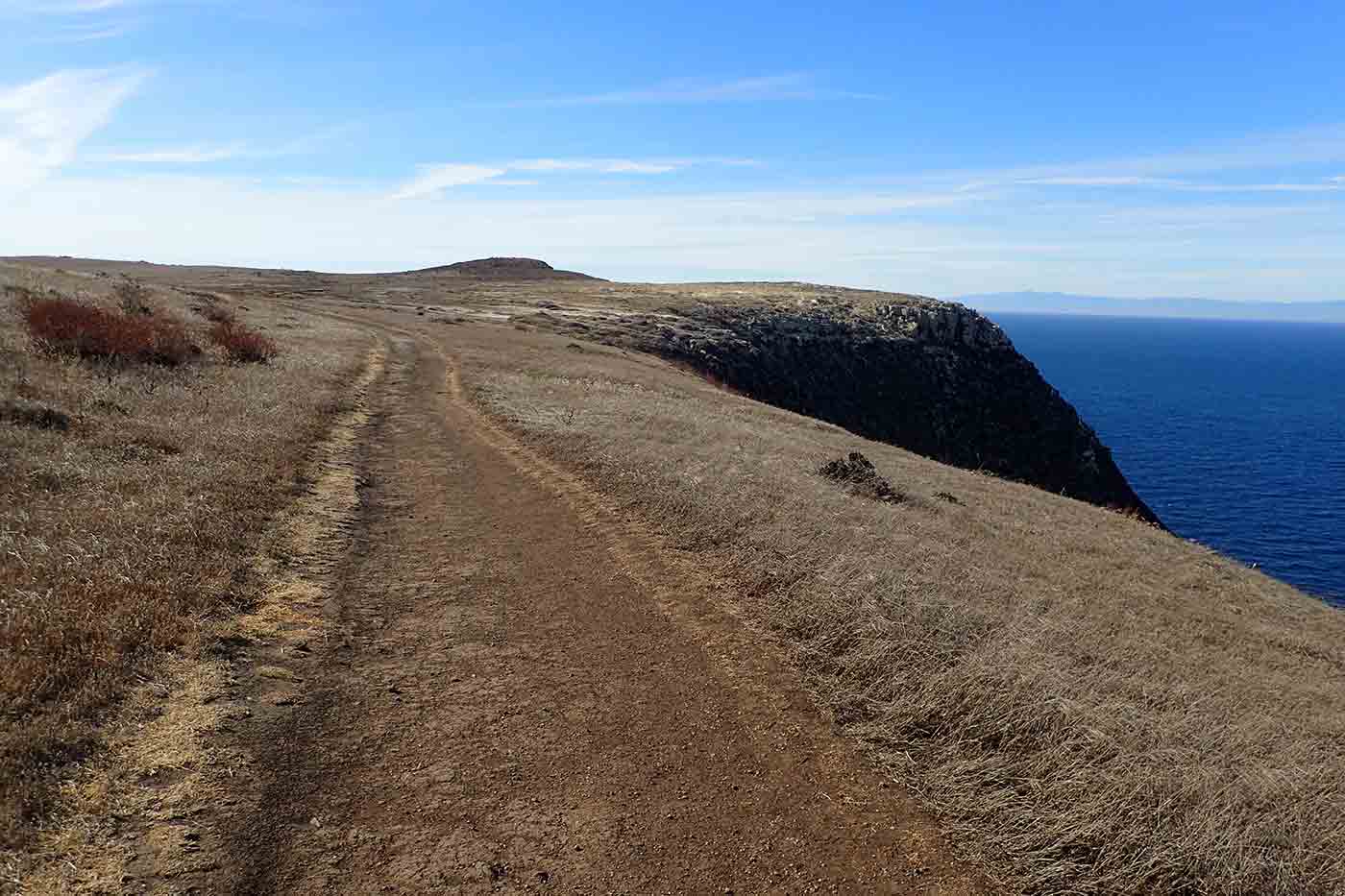 You can also see evidence of the island's past. The first known inhabitants were the Chumash Native Americans, but after that ranchers at one time tried to work the land and left behind ranch buildings and old equipment.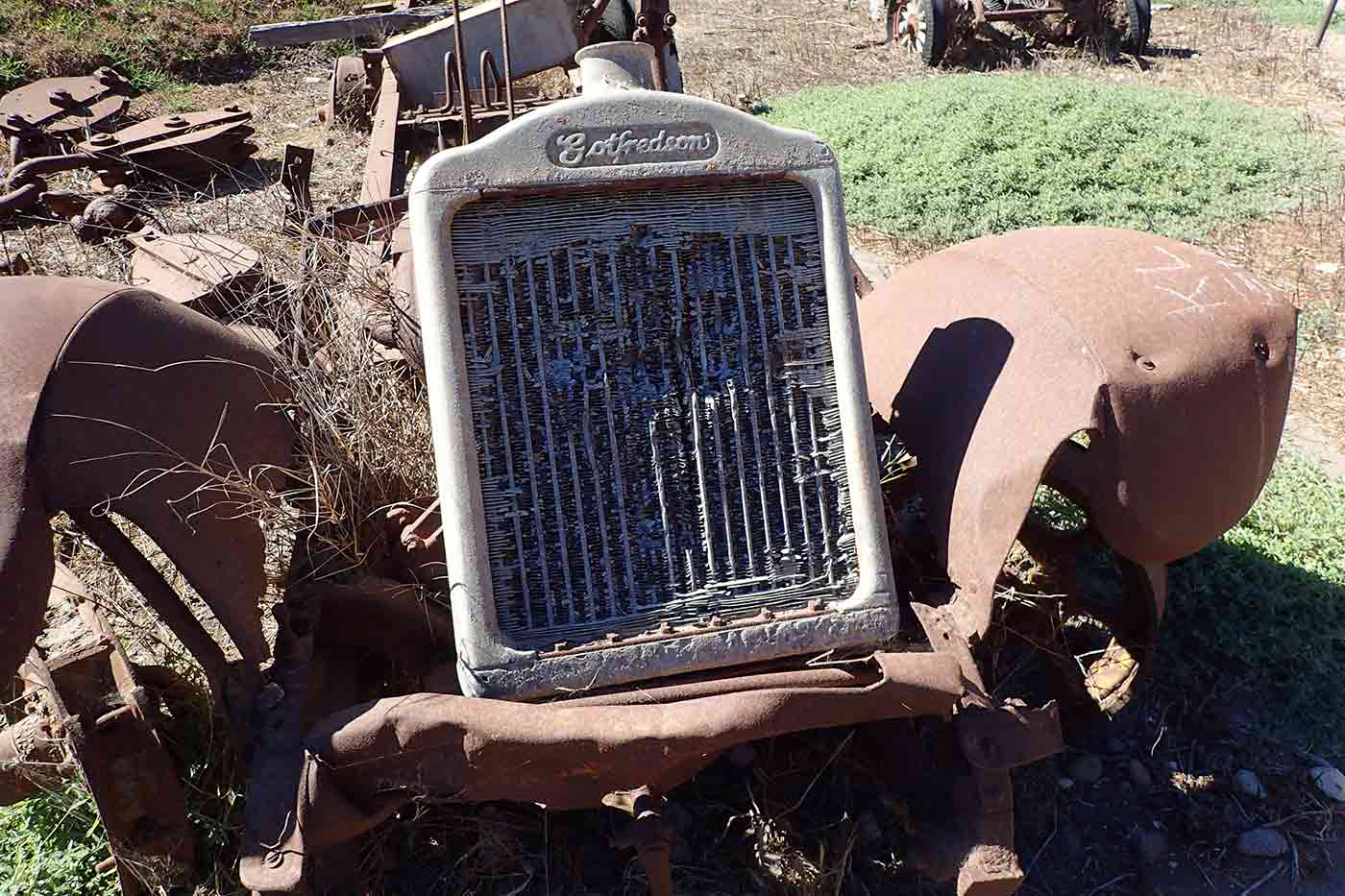 Today Prisoners Harbor is the only ferry destination. While it isn't close to the major sea caves, it has a wetlands area not available at Scorpion as well as the scenic Pelican Bay trail.
You can print a trail map before your visit.
Camping on Santa Cruz Island
You can stay overnight on the island. It is easiest to camp at Scorpion Ranch Campground, a flat walk a half mile from the boat landing. You can roll an ice chest of food to one of the 31 campsites. That is not accessible until that area of the island reopens.
Until then, Del Norte Campground is a good option if you're willing and able to work for it. It requires a 3.5 mile backpacking trip that can get strenuous but offers the rewards of a shaded oak grove and views of the coast. You must bring all your own gear, even toilet paper.
Getting to Santa Cruz Island
Island Packers offers a catamaran passage to Santa Cruz starting at $59 for an adult round trip, with discounts for children and seniors.
Santa Cruz Island and COVID-19
Visitors must wear a mask on the boat over and while with tour groups on the island. They can take the mask off once they are on a kayak.