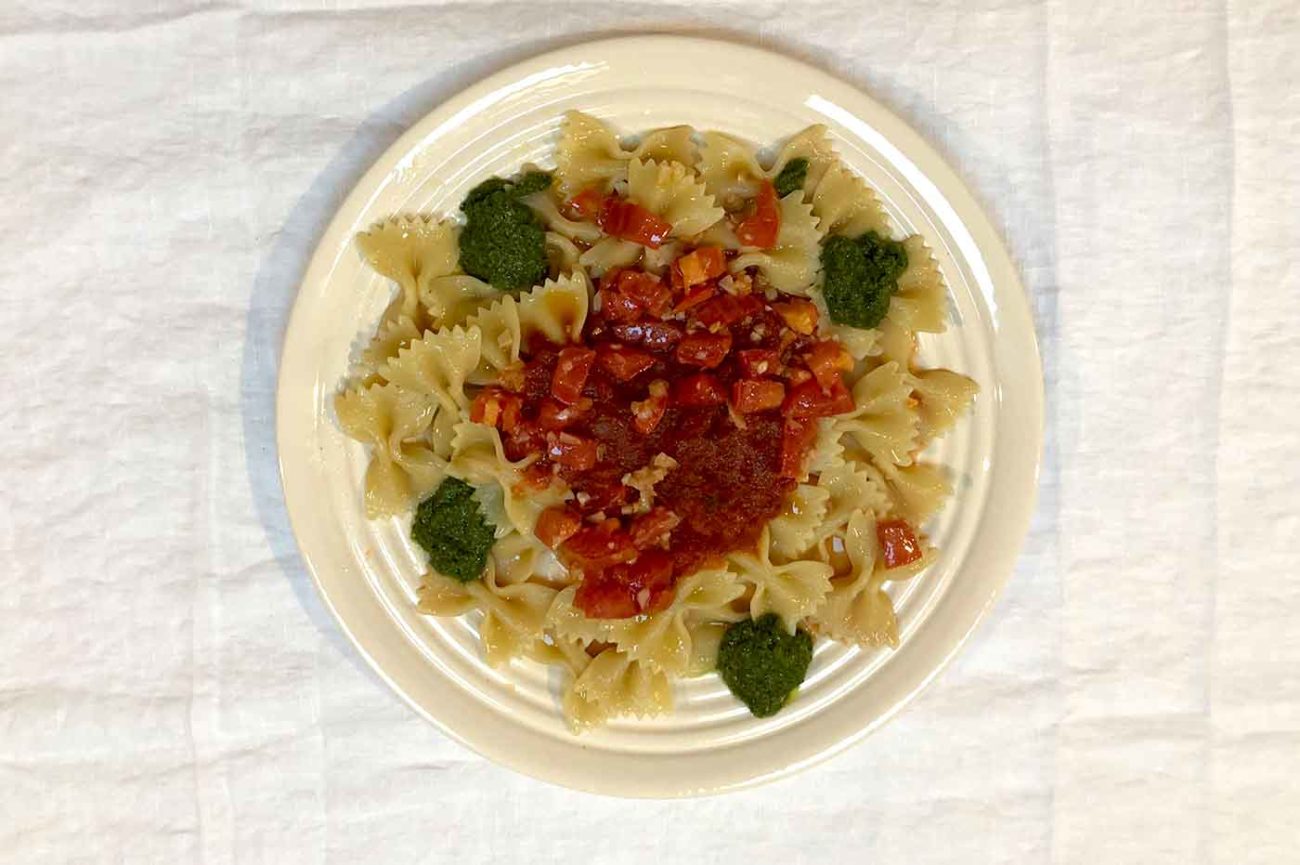 Easy Meatless Monday Pasta Meal with Trader Joe's
One of the first times I tried pasta at home without cheese, it was Trader Joe's Italian Farfalle, which is surprisingly creamy with just olive oil and salt added. This easy meatless Monday pasta meal recipe is based on that meal.
Jazz up that one past ingredient with a few others from TJ's and you've got a dish I call Italian Flag Pasta. I mean, why not. It is the same sunny colors and so is the festive Trader Joe's bag the bow ties come in.
This is also the perfect rich meal to throw together in 15 minutes to celebrate the end of a slow Monday workday. If you have never tried Joe's heirloom tomatoes, you are in for a treat. These really good tomatoes and the company's flavorful vegan pesto kick it up a notch, and extra salt and olive oil sub for salty, creamy cheese.
The vegan meal is inspired by a cheesy dish on the menu at restaurant near my house. I just order it without the diary. It serves 4.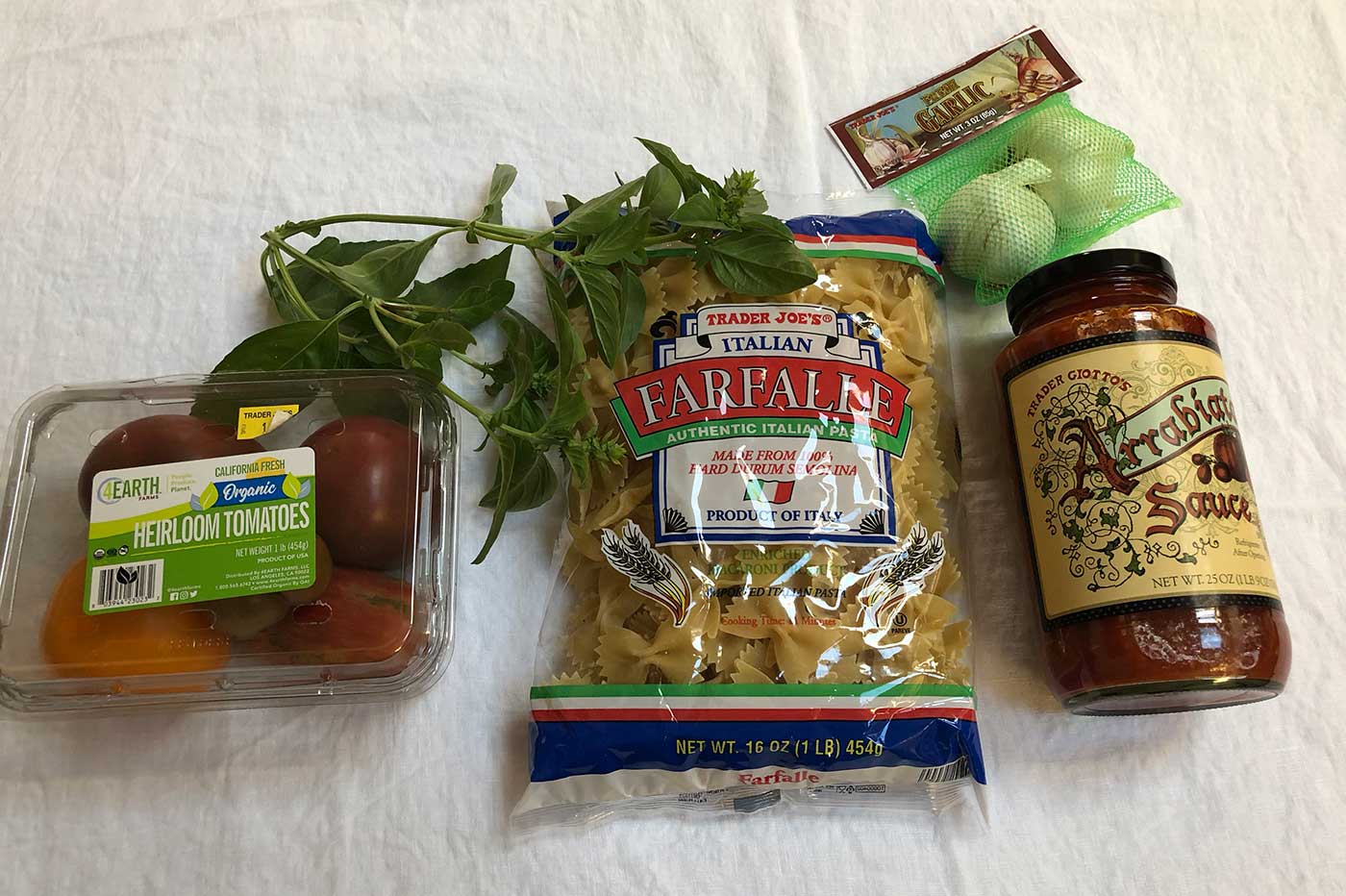 INGREDIENTS
1 bag Trader Joe's Italian Farfalle
olive oil
¾ teaspoon salt, ideally premium Maldon, pink Himalayan or other salt with texture and flavor
1 carton Trader Joe's Vegan Kale, Cashew & Basil Pesto
2 cups diced Trader Joe's heirloom tomatoes, or the best tomatoes you can find
¼ cup minced garlic
1 jar Trader Giotto's Arrabiata Sauce or your favorite pasta sauce
basil
PREPARATION
Begin cooking pasta according to directions. Do not overcook.
Begin heating pasta sauce on low.
Meanwhile, heat ¼ cup olive oil over low heat. Add garlic and cook for 1 minute. Add tomatoes and cook for another minute. Remove from heat and set aside.
Put the pesto in a microwave-safe bowl. Cover loosely with a paper towel. Heat for 10 seconds then stir and repeat until pesto is warm but not scorching hot. Set aside.
When the pasta is ready, drain it. Remove the past cooking pot from the heat, put the pasta back in the pan, add a half cup of olive oil and the salt and combine.
Divide the pasta in four potions of about a cup-and-a-half each. Put each on a plate with a ⅓ cup of pasta in the middle. Sprinkle the garlic tomatoes on top and put four one teaspoon servings of the pesto around the edge. Sprinkle two basil leaves on each dish