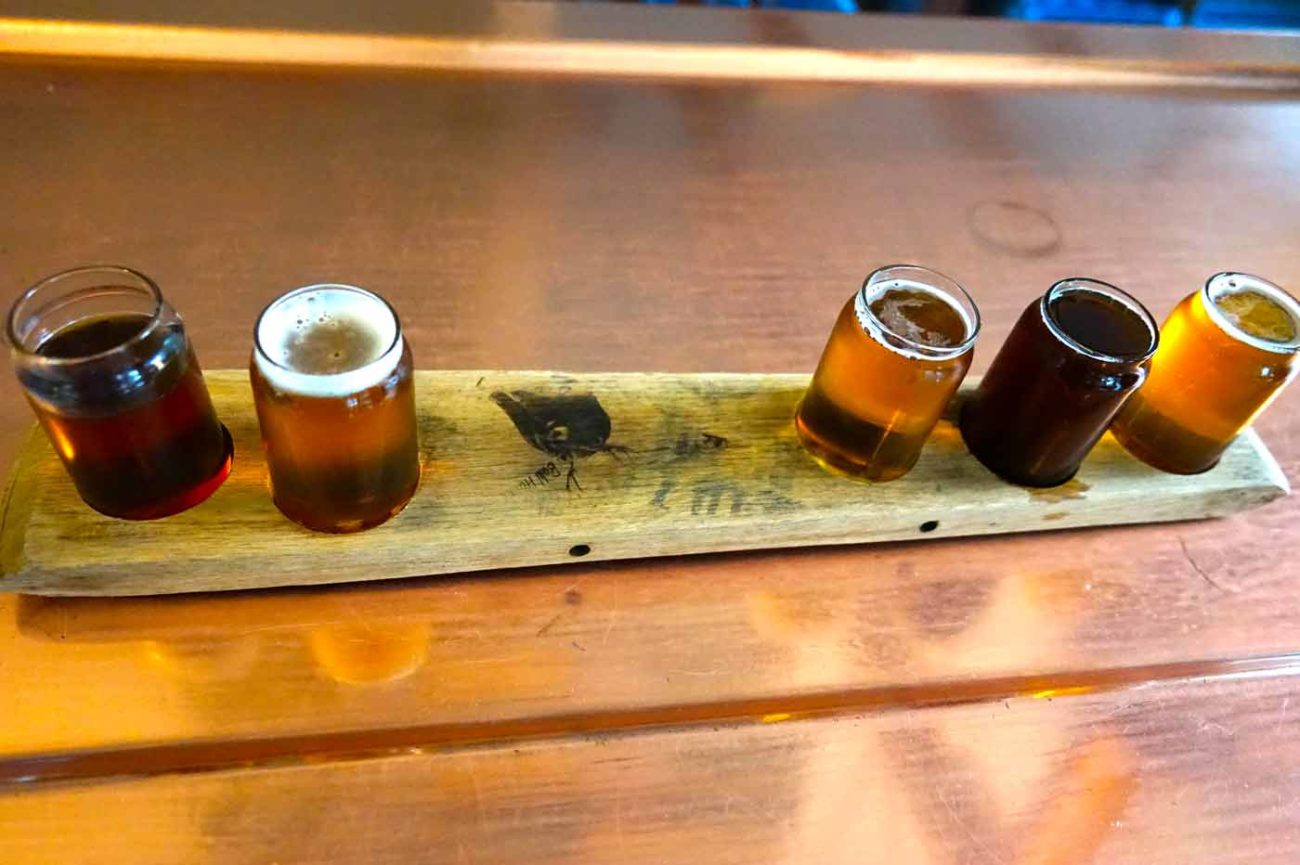 Vegan Beers at Anderson Valley Brewing Company Bring Cheer
Anderson Valley Brewing Company has been producing award-winning ales from a remote two-lane highway in Northern California for more than 30 years. One of the oldest surviving craft breweries in the country, it's also making vegan beer.
"Meat products don't belong in beer," said Brewmaster Fal Allen, who is also a captain of the local volunteer fire department.
Over 12 years, Allen has created recipes for both traditional and more exotic beers, including a pink gose, prounced "goz-ah", with a hint of rosé wine flavor and color. His Boont Amber Ale won a gold medal from the Brussels Beer Challenge.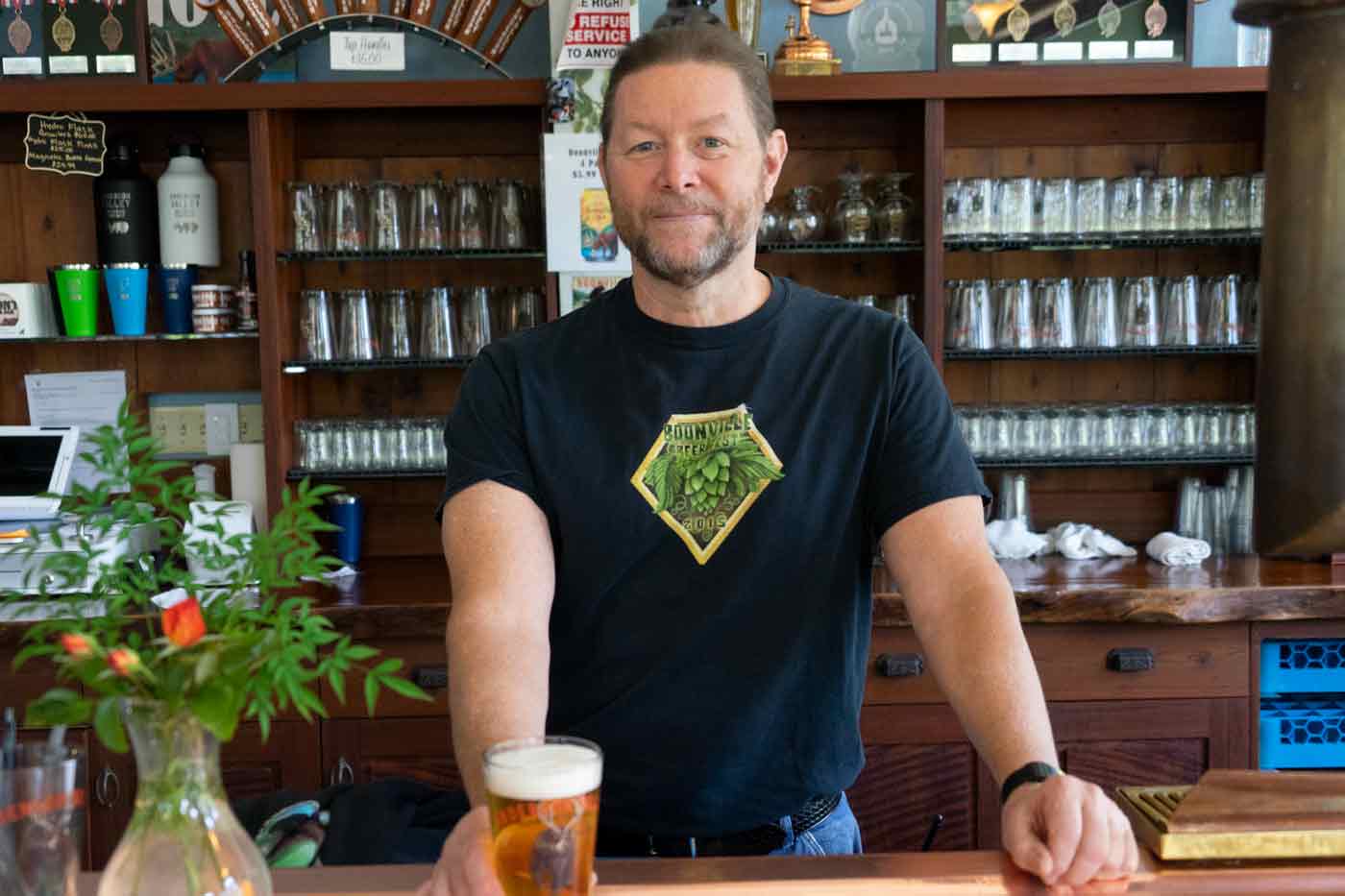 What is Vegan Beer
If you're trying to go vegan or vegetarian, the phrase "vegan beer" may be a bit confusing. After all, isn't all beer made of hops, grain, yeast—and happiness?
Yes, of course, but some brewers also use gelatin made from fish to clarify beer before packaging. To give the brown nectar its foamy head, some brewers also add a product called GMS (aka glycerol monostearate) that is sometimes made from animals. And some use honey.
Depending on personal preference, vegetarians and vegans sometimes avoid these beers, but the choices can be confusing. There is no official definition of vegan beer.
Allen said he believes most beers on the market are vegan, an economical and efficient way to brew without affecting taste.
But this can be hard to track because animal products often aren't included on labels when they're used. Also many companies like Anderson Valley that do have vegan products don't specify that on labels, said Jason Doucette, cofounder of Barnivore, a website that answers the question: "is your booze vegan". Anderson Valley does have information about it's vegan beer on its website.
With Barnivore's crowd-source model, volunteers forward emails received back from their favorite brewers. So far the crew has cataloged nearly 40,000 libations worldwide.
"Perceptions can vary. We definitely still get a mix of red and green responses every day," said Doucette. "As for labelling, most don't, but I can't say why."
Some major producers are figuring out ways to convert their recipes. Guinness, for example, was not vegan until recently, when it added a "state of the art filtration process" to avoid using isinglass, a fish-based filtering product. Many vegans cheered when the company announced in early 2018 that it had found a workaround and was officially 100% vegan.
Small-Town Brew Quality Spreads Nationwide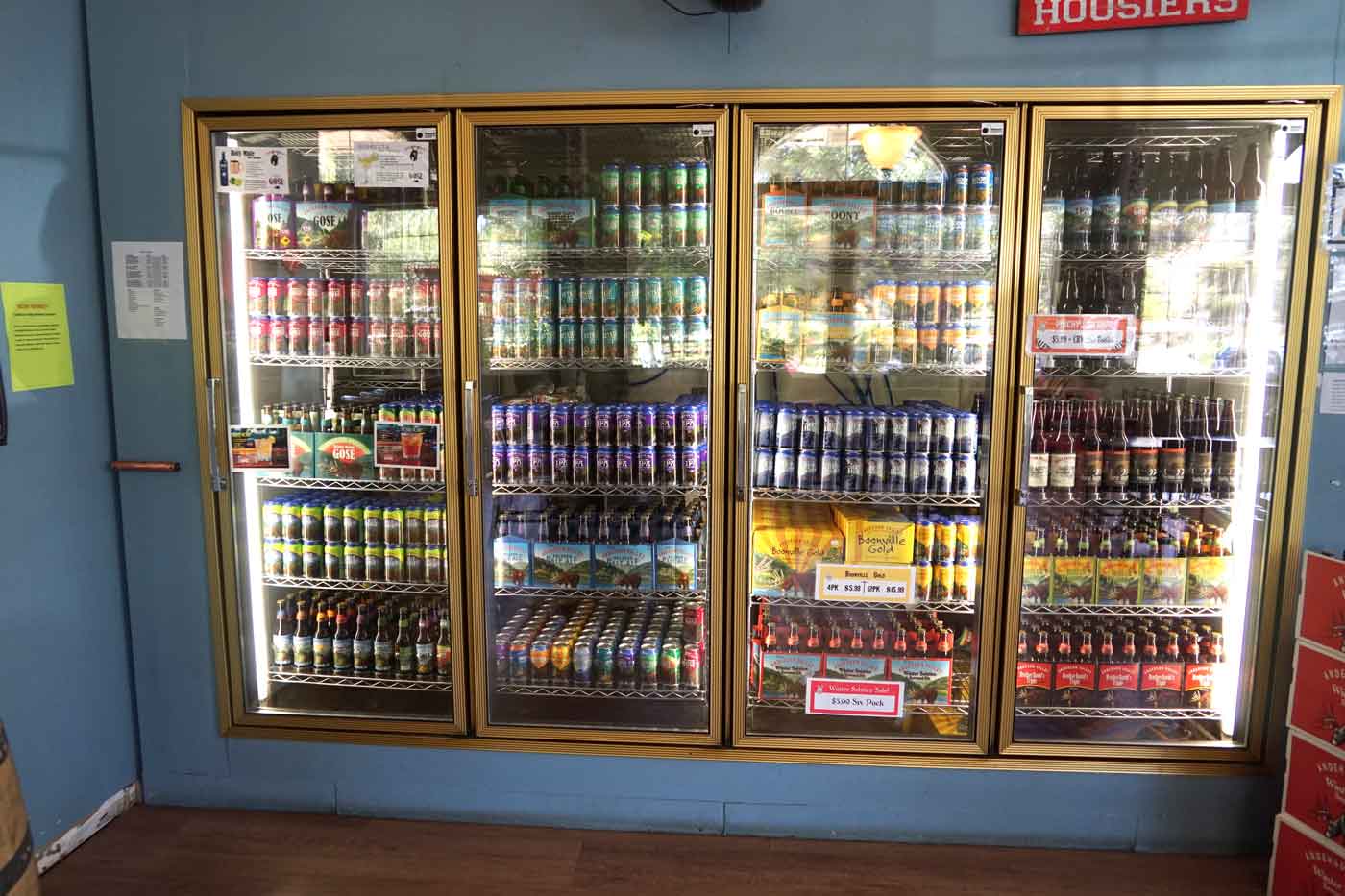 The village of Boonville, where Anderson Valley Brewing Company is based, is such a small, quiet place. It is almost impossible to imagine its exports winding up in chains like Trader Joe's or Vons. Yet in many urban supermarkets it's easy to find Anderson Valley Bourbon Barrel Stout, made in a partnership with Wild Turkey bourbon—appropriate since these birds roam the area's back roads—and Boont Amber Ale, named as a favorite of Esquire magazine a few years back.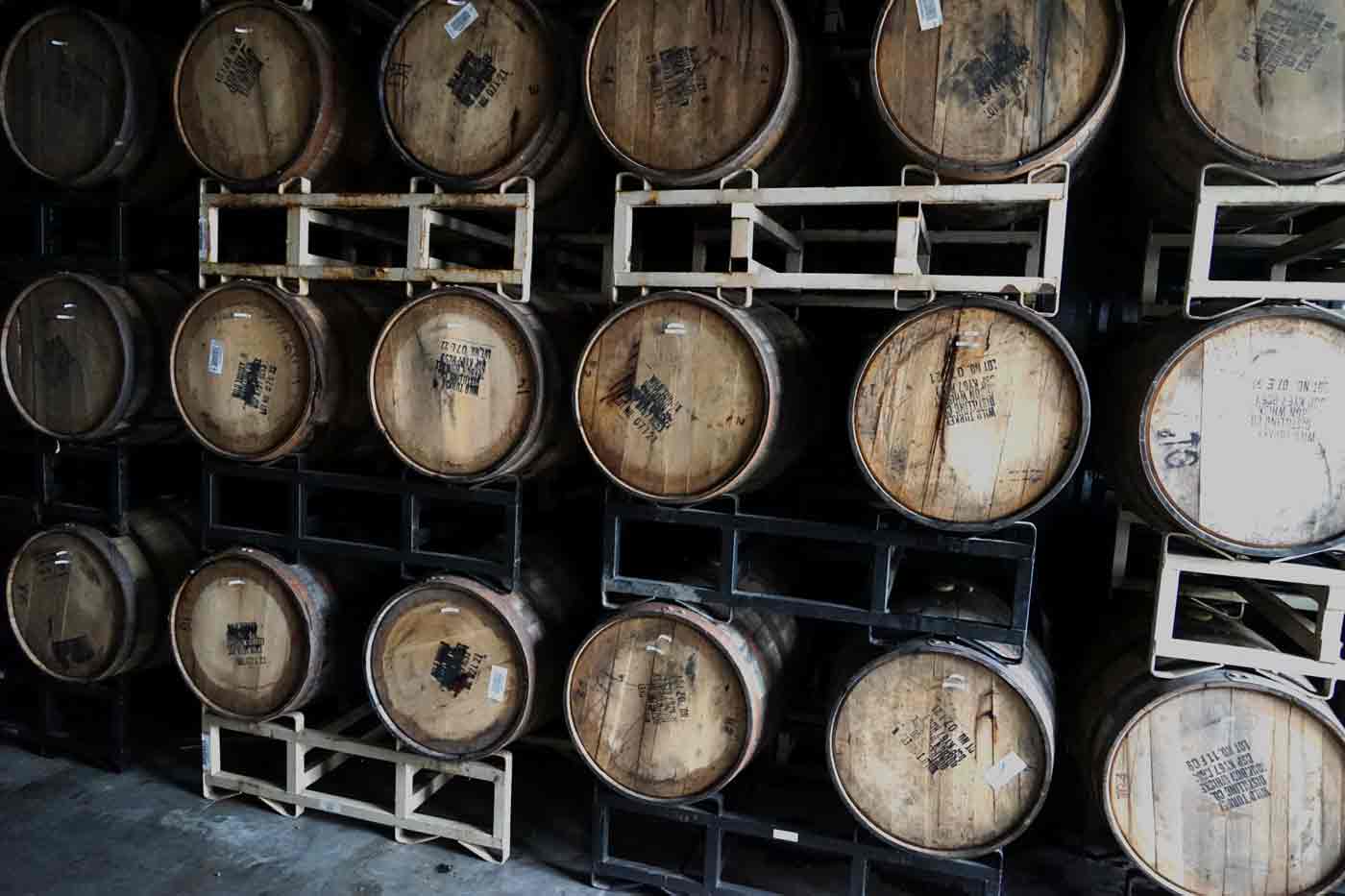 In fact, the company is respected in far-off places, and shipments from its warehouse are wrapped in plastic bound for destinations from New York City to the Netherlands.
The 1,000 residents of Boonville live between dense redwood forests on one side and moss-covered oaks on the other. The "easiest" way to get here from Mendocino or San Francisco is via curvy Highway 128, which can inspire white-knuckle driving when the deer come out at dusk. Clearly from the vehicles that pass on the road, a nimble sports car is the best way to navigate the tough turns.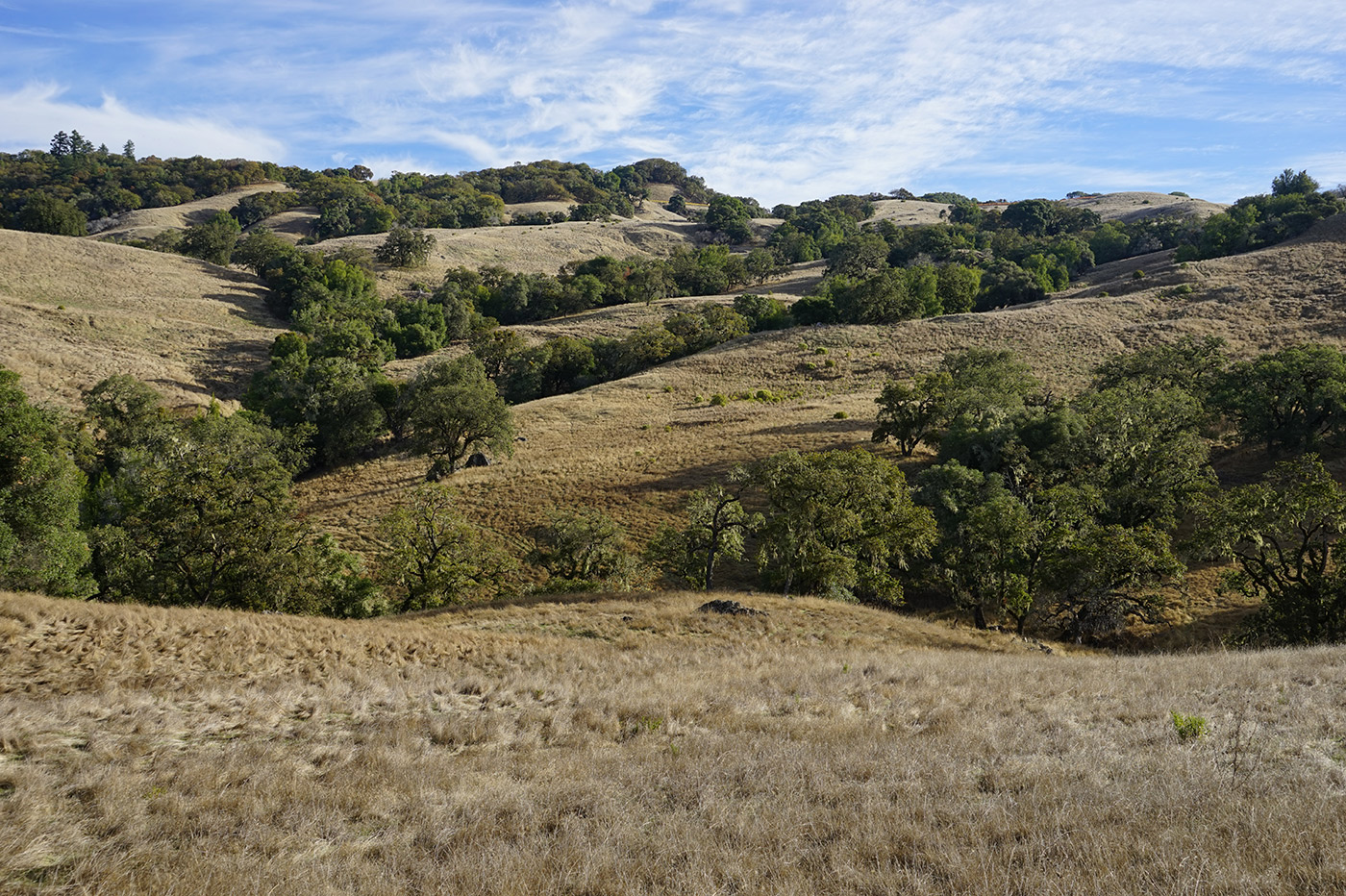 By the time you arrive, driving past barns and grazing cows, it can feel like the tight curves have earned you a nice beer, but also like you no longer need it. The slower pace and natural beauty can erase work-week stresses: the perfect place for creative beer-making and, coincidentally, some of the best Pinot Noir wineries in the country. Allen credits the local well water for boosting his beer's quality.
In case it is not immediately apparent, this is a land of independent-minded people, so much so that locals in the late 19th century created their own folk language called Boontling. Still studied by linguists, it inspired the company tagline: Bahl Hornin', which means "good drinking" or "cheers".
Anderson Valley Brewing was founded in 1987, when there were just 20 independent craft breweries in the country. Today there are nearly 6,000, according to the Brewers Association trade group.
More than 30 years later, the competition is fierce for coveted shelf space at markets in Southern California and beyond. It is a testament to the company's strength and quality that it's most popular beers are available in major markets today, while other specialty offerings, like its salted caramel beer, are currently only available on tap in its on-site tasting room.
Anderson Valley Beer Recommendations
I have been visiting the area and enjoying their beers for years. I am not an expert, but I do have some favorites. Please comment below if you have other suggestions!
Framboise Rose Gose Allen is an expert on gose and recently published a book on the topic called Gose: Brewing a Classic German Beer for the Modern Era
Take a load off and enjoy one of these or another of your favorite vegan cold ones. Bahl Hornin'!