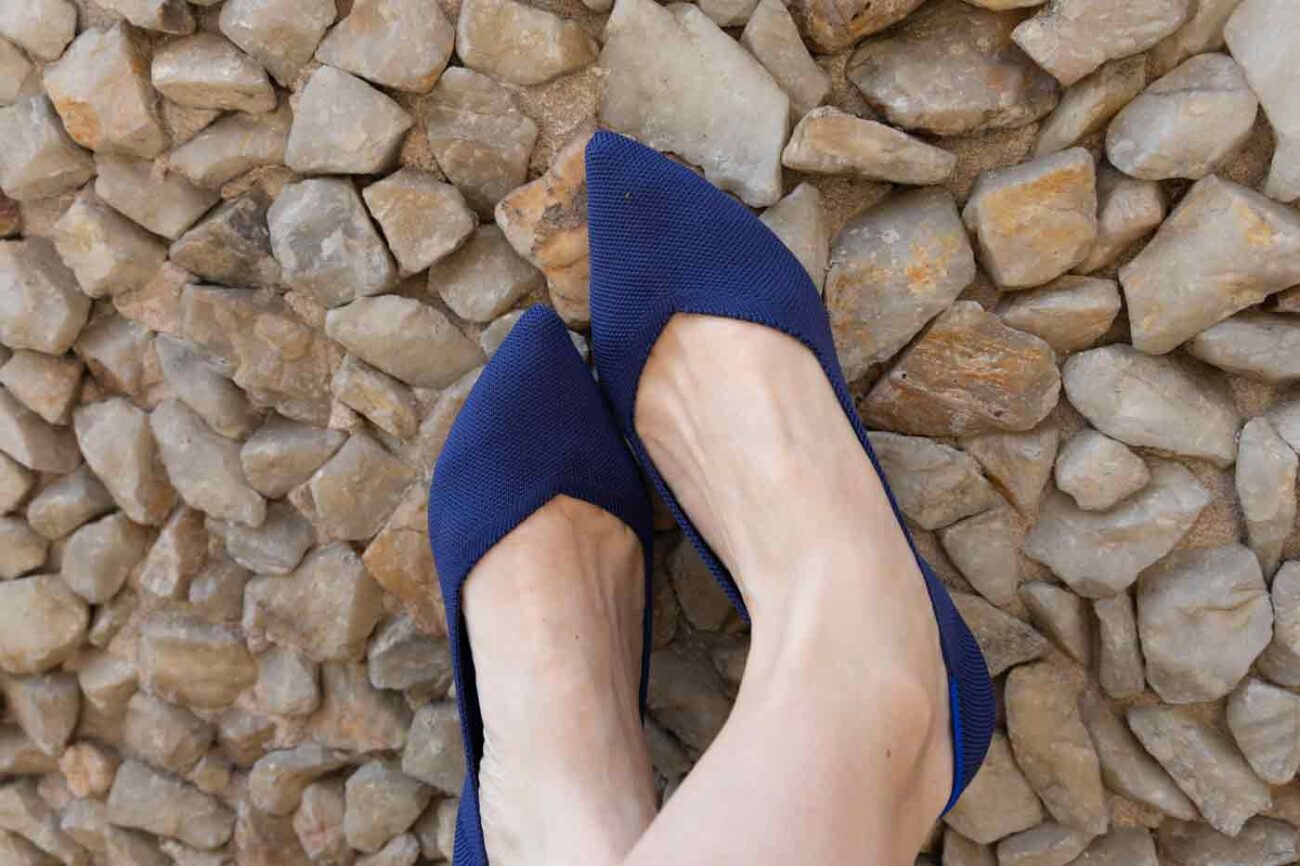 Rothy's Review of Vegan Shoes with Style
Growing up, I wanted violet colored tennis shoes to match my favorite t-shirt. So badly. Unfortunately, options back then were pretty limited for girls like me with feet in a hard-to-find size. All that changed years later, however, when I discovered Rothy's, and I am happy to offer a Rothy's review here to share my experience with these vegan women's shoes that come in 17 sizes—and a rainbow of colors.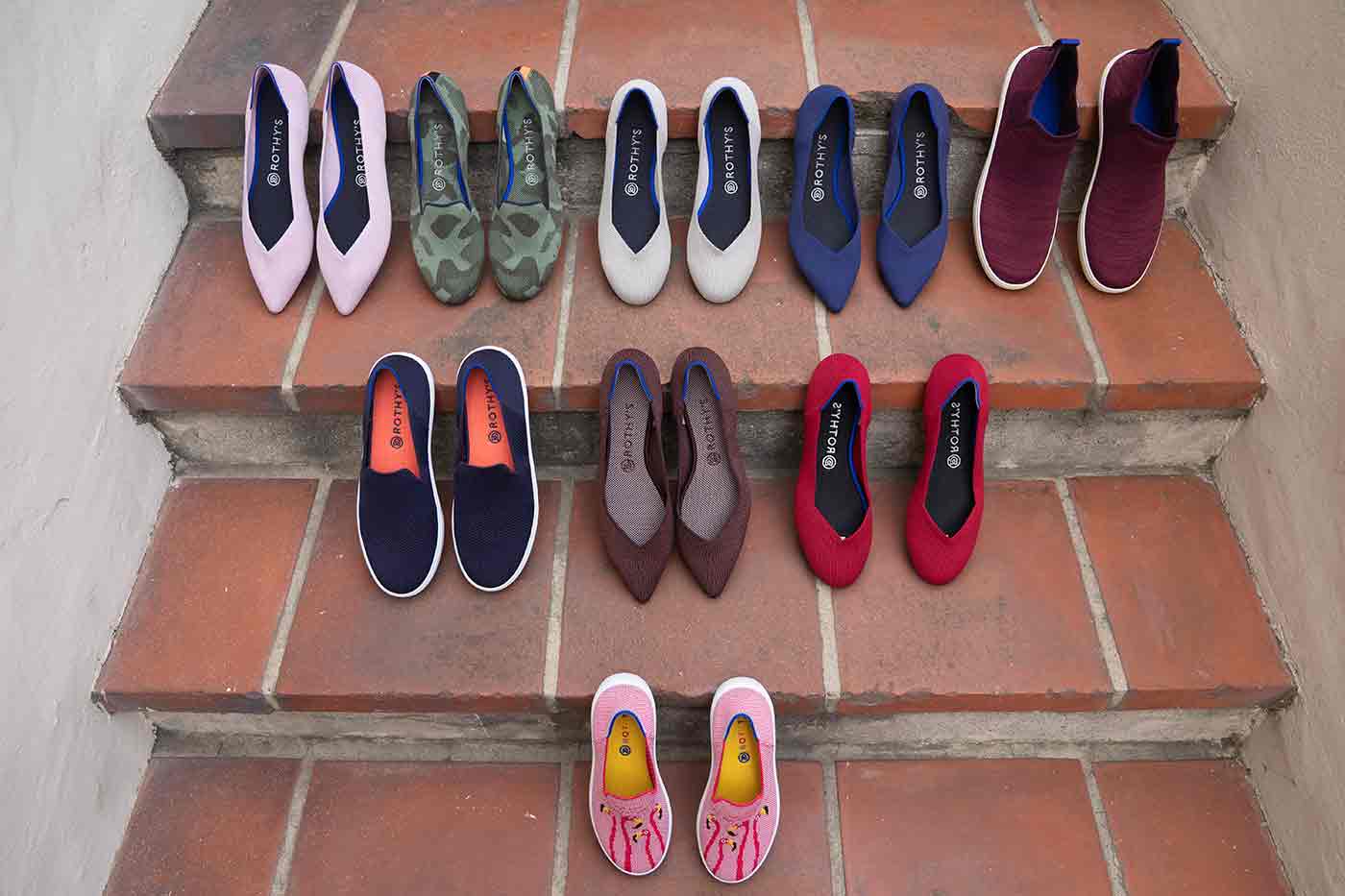 Rothy's Shoes are Vegan
Nowadays, whether a shoe is vegan is more important to me than finding something in a girly shade. Not only are Rothy's vegan shoes, they are woven from recycled water bottles. The company has reused 30 million plastic bottles to date.
Rothy's Shoes Have Padded Insoles
I can't wear shoes that don't have padding. My feet start to hurt pretty quickly. Fortunately, Rothy's shoes are not only vegan, they also have foam insoles. Though they aren't as comfortable as my New Balance workout shoes, in my opinion they have as much padding as a comfort brand.
The inserts in Rothy's are flat, however, and the shoes don't have any arch support.
How to Add More Support to Rothy's
I've tried a ton of inserts to make cute shoes comfortable and eventually discovered gel sticker shoe inserts that fill out the arch of any shoe. I've been adding them in shoes ever since. I can even cut them down and put them in sandals and heels. They are a game-changer since I think some shoes that come with the arch built in can also can look matronly.
Rothy's Review: These Shoes Run Small and Narrow
It may be the shape of my foot, but I had to size up to wear Rothy's. I have read other reviews from women who had to do the same. For me, it was my big toe on the right foot, which is a half size larger than the left and was rubbing wrong on the flats. I tried to break them in, but then I read on the website that if the shoes are too small, they aren't going to stretch. There is a flexible but firm lining at the toe and heel.
So while my larger foot measures a 10.5 at the shoe store, I went for an 11, and it still rubs a bit. The Rothy's website acknowledges that some women go up to wear the company's pointed-toe style. I don't wear that style of shoe ever, but they are super cute and going larger does improve the fit I think.
I have feet that are on the narrow side, also according to a measurement at the shoe store, especially at the backs of my heels. However, Rothy's don't fall off or rub like shoes that run too wide. And because they are woven, there are no seams to chafe.
Rothy's also come in a lot of sizes, from 5 to size 13, including half sizes—even 12.5!
Rothy's Shoes are Machine Washable
I tried washing Rothy's and they came out cleaner and looking almost new. They also dried quickly.
Rothy's Shoes are Stylish
Even Vogue Magazine calls Rothy's among the "cutest" shoes. And the color combinations are nothing short of arresting. I no longer have any interest in owning pale purple shoes, but I love the camo options Rothy's offers, including traditional shades of green and even a camo red that looks pretty cool. The fabric really does adapt to colors nicely.
Since I have large feet, I usually try to hide my planks in black or tan shoes, anything that will help me avoid calling attention to them. But when I tried on the scooter red and olive camo, recommended by one of their retail managers, I thought they were flattering in a way that a colorful leather shoe wouldn't be. Some of the combinations almost look like Missoni sweaters, courtesy of more edgy combinations such as one called spruce python and another named tangerine triple stitch that comes in orange and shades of blue flecks.
There are Five Styles of Women's Rothy's  
The earliest styles of Rothy's were The Point and The Flat, descriptive names as you can see from the photos here.
The company then added The Loafer, which works for me even though I don't normally like that style.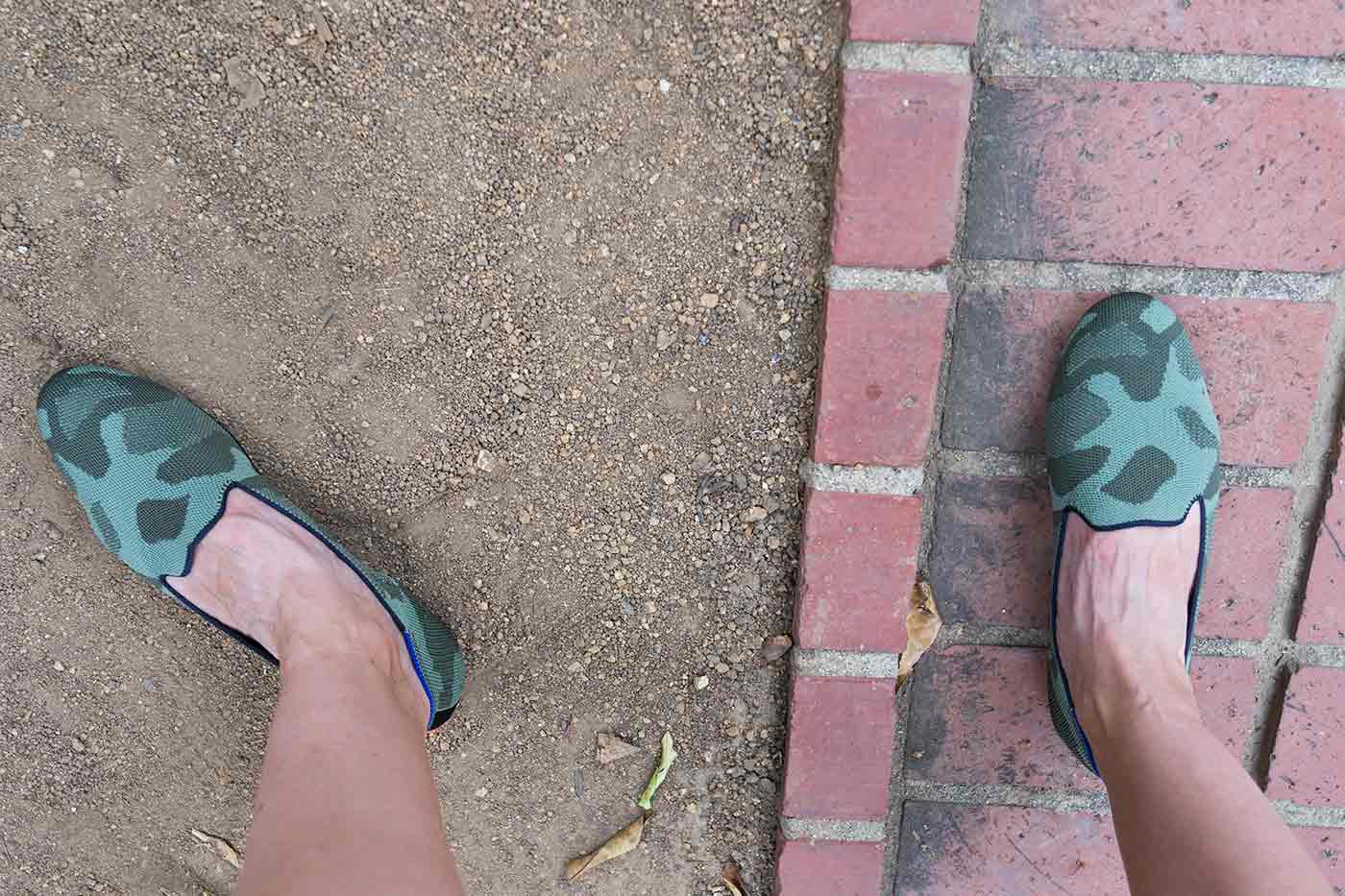 There's also The Sneaker and, just a few days ago, the company added The Chelsea, a fabric boot pictured below. When I ordered it to try it, it arrived looking as it did on the website. The fit was looser than other styles for me.
I love the colors of these shoes, love that they are vegan and that they come in sizes to fit so many different shapes.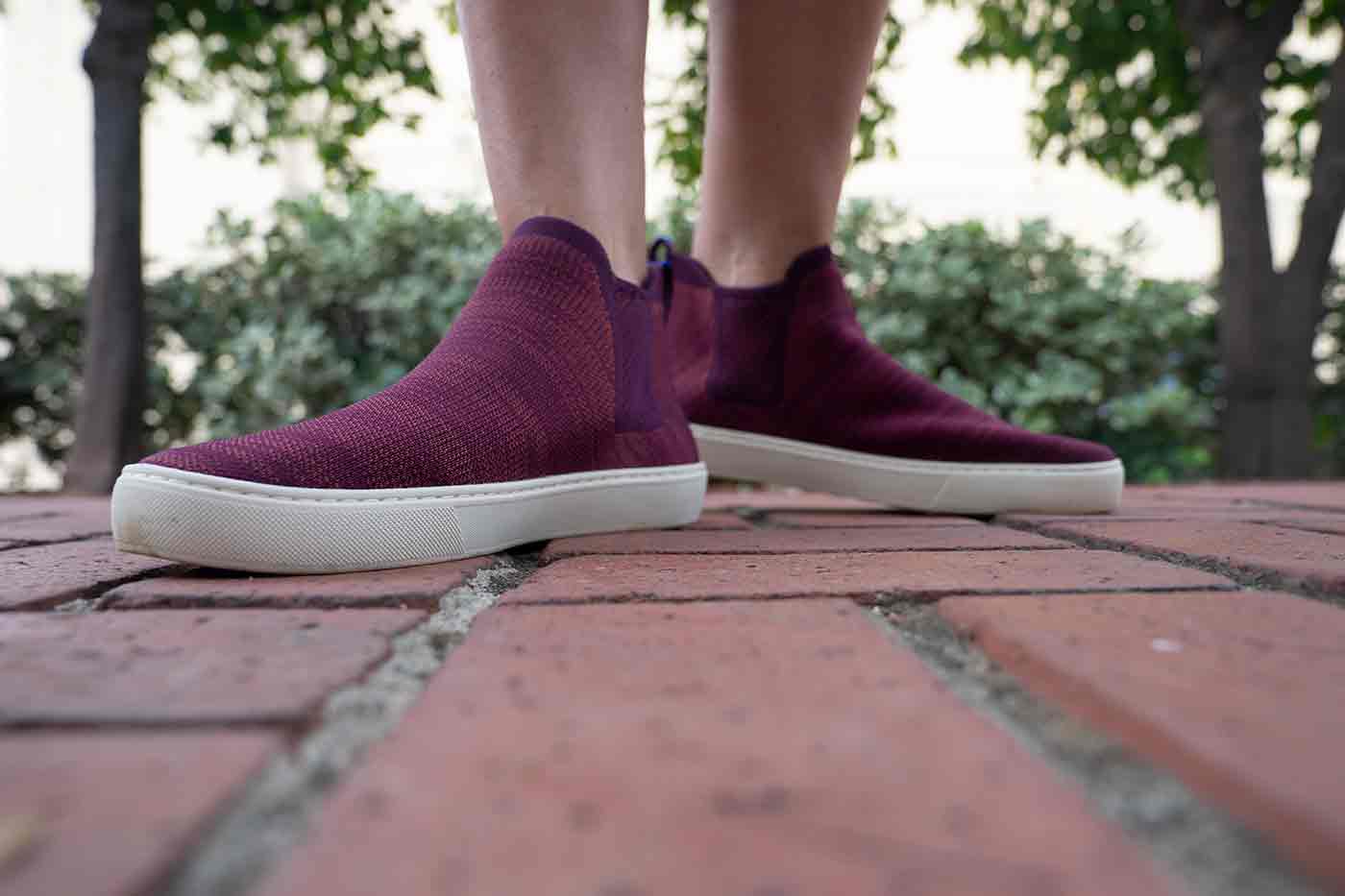 Have you tried Rothy's? What did you think?